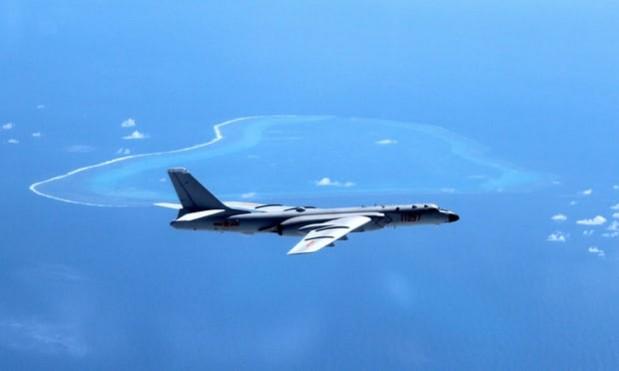 A Pentagon report released on Thursday has said that the Chinese military's bomber fleet is training to carry out strikes against the United States and its allies.
The assessment was part of a report which said that China is increasing its global influence and defence spending, which is estimated to exceed $190 billion in 2017.
People's Liberation Army has rapidly expanded the area of overwater operations for its bombers over the past three years. They have been gaining experience of operating in the maritime region and the training is likely aimed at hitting the US and allied targets in the Pacific Ocean, the report said.
Last year in August, H-6K bombers flew through the Miyako Strait, south-west of Japan. For the first time, they turned north to fly east of the Okinawa island, home to 47,000 US soldiers.
The report comes on the heel of China and US planning to hold trade talks to resolve a tariff conflict which might escalate into a full-blown trade war.
The report said that it is unclear what message Beijing wants to convey by carrying out the flights beyond demonstrating its forces' improved capabilities.
China had also landed bombers on islands and reefs in the disputed South China Sea during a training exercise this year.
In January, Pentagon said that under the new national defence strategy, countering China and Russia was its main priority.
To contain tensions, Washington and Beijing have a military to military relationship but this was tested in May when Pentagon withdrew an invitation to the Chinese Navy to attend a multinational exercise.
Notwithstanding an economic slowdown, China's defence budget is likely to cross $240 billion in the next 10 years, the report added.
The report also said that China's space program is progressing rapidly. "Despite publically stating that it is against militarisation of space, PLA continues to bolster its military space capabilities," mentions the report.
US announced an ambitious plan to set up a 'space force' by 2020 to counter its rivals threatening US assets in space like satellites during an event of war.