In a bid to boost confidence between Indian Army and Chinese People's Liberation Army, a 10-member high-level Chinese delegation visited India on Monday, July 2. The decision to visit India comes just months after the informal summit between Prime Minister Narendra Modi and China's President Xi Jinping took place in Wuhan.
Interestingly, this is the first such visit between the two militaries after the Doklam standoff. The delegation, led by Lt Gen Liu Xiaowu, Deputy Commander of Western Theatre Command of Chinese Army, will be in India till July 6, reports Press Trust of India.
They have already interacted with the Vice Chief of Army Staff Lt General Devraj Anbu and discussed various strategies involving coordination between the two security forces along the India-China border. This is a result of PM Modi and President Jinping endorsing the need to strengthen the military ties between the two nations during the Wuhan summit.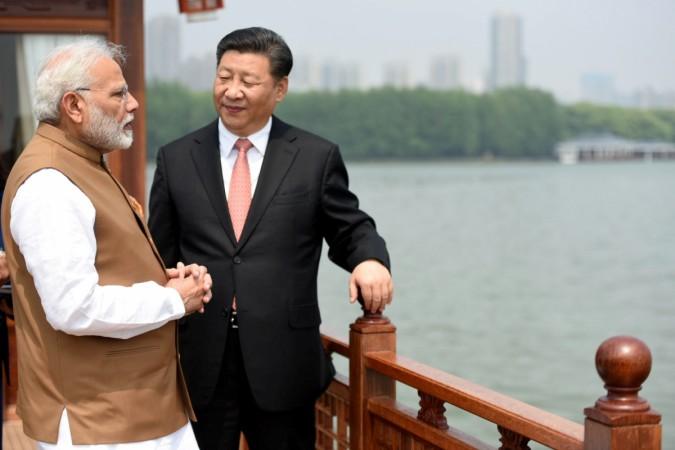 "The July 2-6 visit by the PLA delegation to India is in consonance with the vision expressed by PM Narendra Modi and Chinese President Xi Jinping during the informal Wuhan summit in April, where both leaders reaffirmed the need to strengthen bilateral ties," an officer was quoted as saying by Times of India.
Towards that end, this visit by the military delegation to local military headquarters is a significant step forward towards increasing interactions at military commander's level and implementation of various agreements to maintain peace and tranquillity on the borders," the Army statement read.

During their stay at Sukna, the visiting dignitaries will hold delegation level talks, besides interaction at various levels for a better understanding of each other and exchange of ideas," it further added.
The discussion to resume Hand in Hand --the annual exercise between Indian Army and China's People's Liberation Army --was also discussed during the visit. The military exercise did not happen last year due to the Doklam standoff issue, PTI reported.