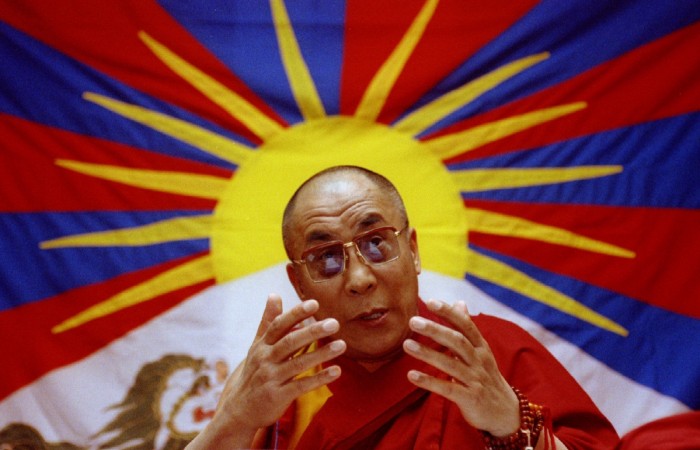 China slammed the European Union (EU) on Monday and threatened of countermeasures after Tibetan spiritual leader the Dalai Lama was invited to speak at the European Parliament in Strasbourg, France.
The Dalai Lama, who won the Nobel Peace Prize in 1989, fled into exile in India in 1959 after an abortive uprising against the Communist rule. China considers the Dalai Lama a separatist and believes that he is set to split China. Hence, it routinely objects to different countries issuing invitation to him.
The 80-year-old monk also met the European Parliament's President Martin Schulz. Criticising the move, China's Foreign Ministry spokesperson Lu Kang said that the European Parliament had ignored China's strong opposition to the invitation extended to the Dalai Lama. Lu also added that the move is contrary to the promises made by the EU to China over the Tibet issue.
"China is resolutely opposed to the mistaken actions of the European Parliament. China absolutely cannot remain indifferent, and we will make the correct choice in accordance with our judgement of the situation," Lu said while addressing a press conference.
China had also warned Taiwan, last week over a Taiwan legislator's invitation to the Dalai Lama to their nation. The mainland had also told Taiwan that if it allows the visit, the move will impact ties between the countries "severely."
China's response came after high-profile Taiwanese legislator Freddy Lim invited the exiled Tibetan spiritual leader to the island. Although Taiwan is self-ruled, China considers the territory its own and is apprehensive that the new government led by President Tsai Ing-wen may permit the Dalai Lama to pay a visit.