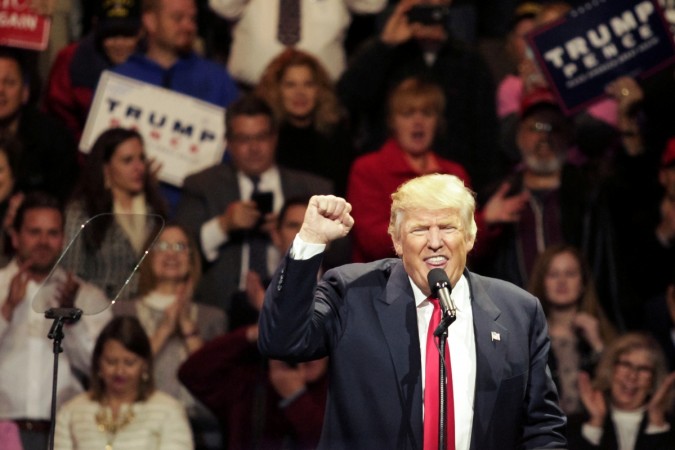 United States' President-elect Donald Trump seemed to have undone diplomatic relations with China that were built up for nearly four decades by the US, as was evident from the protest China lodged following the businessman-turned-politician's phone call to Taiwan, which it called a "petty" move.
The call effectively meant the US president-elect -- and by extension the entire country -- was recognising Taiwan as a separate country. It marked a big change in US policy, given that the country has since 1979 recognised Taiwan as part of "one China" -- as opposed to Taiwan being the real seat of the Chinese government.
Political observers are seeing his phone call as a big misstep in bilateral ties between US and China, something that might come back to haunt the US, given the exposure of its economy to China. The call is also being seen as the kind of misstep CIA Director John Brennan had warned Trump against. Although Brennan's warning was regarding Iran, Russia and Syria, he had clearly foreseen the kind of decisions Trump might take.
And following the call, the Chinese foreign ministry said it had lodged "stern representations" with the "relevant US side" on it. "The one China principle is the political basis of the China-US relationship," it was quoted by Reuters as saying.
Taiwan blamed
However, Chinese Foreign Minister Wang Yi did not exactly blame Trump for the call. He was quoted by Reuters as saying: "This is just the Taiwan side engaging in a petty action, and cannot change the 'one China' structure already formed by the international community. I believe that it won't change the longstanding 'one China' policy of the United States government."
This is just another example of the ties that exist between China and Taiwan, ever since the Kuomintang -- the Nationalist Party of China -- fled to Taiwan at the end of the Chinese civil war in 1949 and established the official government there, claiming to be the true Chinese administration, as opposed to the government formed by the Communist Party of China in the mainland.
Trump's brushes with China
The phone call to Taiwan was definitely not the first time Trump had antagonised China. A staunch climate change-denier, Trump had during his presidential campaign blamed China for "inventing" global warming in order to hurt the US' competitiveness. China's Vice Foreign Minister Liu Zhenmin slammed the statement after he became president, saying the US had been negotiating on the issue long before Trump's election.
China had also hit back at Trump after he threatened to impose punitive duty on Chinese goods being imported into the US. China had said in response that it would defend its rights at the World Trade Organisation.