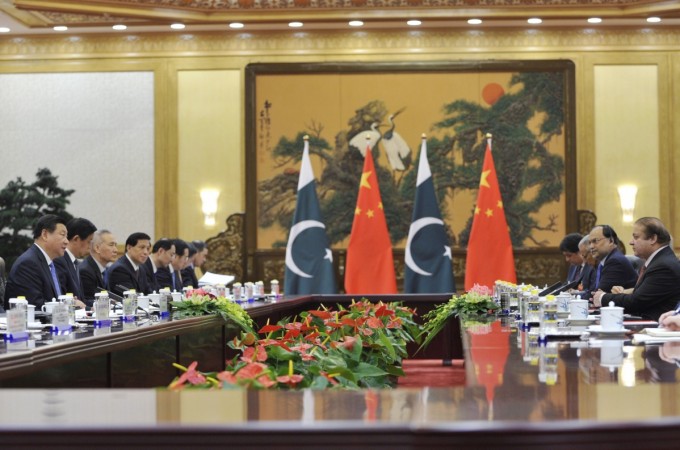 China has defended Pakistan, its iron brother and all-weather friend against Indian Prime Minister's recent comments at Brics Goa that called its western neighbour as a "mothership of terrorism."
China seemingly disagrees with India and has said that the world must recognise the "great sacrifices" that Pakistan has made. China said it was averse to "linking terrorism to any one country or religion," said Hua Chunying, spokesperson Chinese Foreign Ministry, India Today reported.
Chunying reiterated that "China and Pakistan are 'all-weather' friends. India and Pakistan are both victims of terrorism," when asked about India's recent statement on Pakistan.
Chunying also said that "China's position on counter-terrorism was consistent," when asked about Pakistan's support to anti-India terror groups.
"We oppose linking terrorism to any country or religion. Whatever country or organisation is involved in terrorism should be seriously tackled by the international community," he said.
He suggested that both India and Pakistan resolve their differences in peaceful way via dialogue and consultation.
Meanwhile, the project to export eight attack submarines for the Pakistani Navy has been confirmed by China Shipbuilding Industry Corporation, the Nation reported.
The deal was approved by Pakistan in April 2016 and could be the largest export order for China when signed.
Four submarines will be built in China and the other four will be reportedly built at Karachi Shipyard & Engineering Works (KSEW).
Chunying had previously said that the co-operation between China and Pakistan is in line with their "respective international commitment."