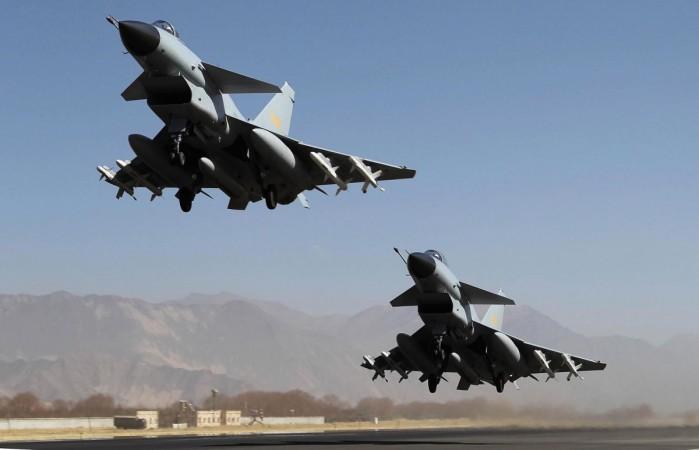 China is constructing bomb-proof shelters to house fighter planes near Lhasa's Gonggar airport in the Tibet Autonomous Region, reports Hindustan Times. The airport, which is 1,350 km away from Delhi, can be used to base fighter planes and strategic bombers. It was earlier a civilian airport but is now being turned into an active military airbase.
A taxi track from the airstrip leads to bomb-proof hangers dug into mountains surrounding the airport, which can accommodate around 36 combat aircraft.
Though relations between India and China have warmed considerably in the last few months. The soldiers from both sides were involved in an eyeball-to-eyeball confrontation for more than two months in 2017 in Doklam.
Bomb-proof shelters are critical in the event of hostilities breaking out. Aircraft which are usually parked in the open are vulnerable to air and missile strikes. Keeping them in shelters puts them out of harm's way and ready to fight when the need arises.
The Chinese air force maintains such facilities on its border with Russia and this is the first time bomb-proof shelters have come up near its international border with India.
Adding even more to India's discomfort is the setting up of surface to air missile (SAM) bases near airfields, which are also being expanded to include bases for helicopters. The SAM base at Shigatse airfield, which is near the border with the state of Sikkim, is being upgraded.
These helicopter bases allow helicopters to make a rolling takeoff and landing with full payload which is otherwise not possible at that altitude due to the thin air, which hinders choppers to take off with maximum payload.
Defence experts are of the opinion that if China is improving its defensive and offensive infrastructure on the border, India has to take matching steps otherwise it will find its defences wanting in event of a conflict.
India hasn't been sitting idle and is alert to developments on the other side. It is in the process of upgrading advanced landing grounds (ALG) along the border with China. ALGs are rudimentary landing strips where Indian Air Force transport aircraft like An-32, C-130 and C-17 can land bringing in critical supplies, equipment, arms and ammunition to keep troops properly stocked. ALGs, which were built during World War 2, in Walong, Mechuka, Tuting, Pasighat and Ziro in Arunachal Pradesh, have been upgraded.