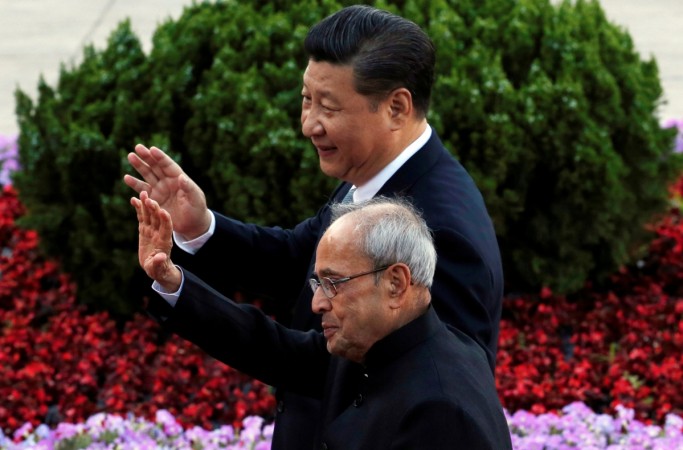 China, leading the opposition against India's inclusion in the 48-nation Nuclear Suppliers Group (NSG), on Sunday cited "large differences" over the issue of countries which have not signed the Non Proliferation Treaty (NPT) wishing to join the elite nuclear technology club.
As reported by Reuters, Chinese Foreign Ministry spokesman Hong Lei said more discussions were needed to reach a consensus on which countries can join the NSG.
Along with China, New Zealand, Turkey, South Africa and Austria are also opposing India's bid to enter the group. The U.S. recently endorsed India's potential membership to the NSG.
The "large differences" are alluding to a dilution of international principles and protocols.
Despite developing the nuclear bomb and never having signed the NPT, India has been able to find wiggle room through a 2008 exemption to NSG rules that granted to support its nuclear cooperation deal with Washington.
Most of the hold-outs and deadlocks stems from opposing the idea of admitting a non-NPT state such as India and argue that if it is to be admitted, it should be under criteria that apply equally to all states rather than under a "tailor-made" solution for a U.S. ally.
"The NPT is the political and legal basis for the entire international non-proliferation system," Hong said, adding that China would support the group in further talks to come to a consensus at an early date.
"With regard to what to do on the issue of non-NPT signatories joining (the NSG), China consistently supports having ample discussion on this to seek consensus and agreement and come to a unanimous decision," Hong said.
The final decision on the Indian membership is not expected before an NSG plenary meeting in Seoul on June 20, but diplomats have said Washington has been attempting to mediate deadlocks.
Atomic challenges: Experts say be careful of what you wish for
However, not everybody shares the same sense of enthusiasm about India's entry into the NSG. There are several reasons for being critical of India's nuclear ambitions.
According to another article published in Newsclick, even though the developed world is phasing out its dependence on and use nuclear energy for cheaper renewable forms of energy, India will pay a whooping Rs. 2.8 lakh crore for six nuclear reactor units, which reportedly works out to be approximately seven times more costly than that of coal-based thermal plants.
India has consistently demonstrated a poor record of safety standards and checks. This was also reflected in the recent incident where three miners died in the Turamdih uranium mine in Jharkhand on 28 May.
From financial cost to environmental impact, broadly contrasting every supposed benefit from India being included into the NSG, a recently released statement by the Coalition for Nuclear Disarmament and Peace (CNDP) stated that India's national network of over 200 voluntary and individuals critiqued the currents governments' dilution of nuclear liability law.
"The (signing of) Convention on Supplementary Compensation (CSC) is a template promoted by international nuclear lobbies, channelling the entire liability to the operator of plants and exempting the supplier companies. In case of a future nuclear accident in India, this would create a situation worse than Bhopal, whose victims continue to struggle for justice."CNDP said in an online statement published on their website.
The statement also dubs the hyperbole which advocates nuclear energy as clean energy and solution to climate change as a "fictitious claim."
"Nuclear energy has its own heavy carbon footprints – from mining to construction of plants to disposal of waste – and has a long incubation period which makes renewable energy sources as a more efficient and faster solution to the challenge of climate change" said the CNDP statement.
Amid resurgent fears of nuclear apocalypse, India's commitment to nuclear energy in the face of such overwhelming evidence should certainly be re-evaluated with a more balanced debate and discussion.