Actress Samantha Akkineni has caught her husband Naga Chaitanya red-handed while he was trying to get a backdoor entry for the bachelor party of Sushanth's Chi La Sow.
Chi La Sow marks the comeback of actor Sushanth and debut of actor Rahul Ravindran as an independent director. It is well-known that Naga Chaitanya and his wife Samantha Akkineni, who are fondly known as ChaySam, are going the extra mile to promote this movie, which is set to hit the screens on August 3.
The makers of Chi La Sow have already kick-started its publicity. Its promos like teaser and songs have got fantastic response and have created a lot of curiosity among the film goers. They are holding a pre-release event for the movie and a bachelor party is going to be a part of the promotional event.
Actor Sushanth took to Twitter to invite his followers for the bachelor party. He shared a Google doc and tweeted, "HELLO SINGLE BOYS & GIRLS! I'd like to invite you'll to my bachelor party! Fill the google form below with your best 'excuse' to postpone marriage! The winners can watch #ChiLaSow BEFORE Release with an amazing after PARTY! Lets get the party STARTED!"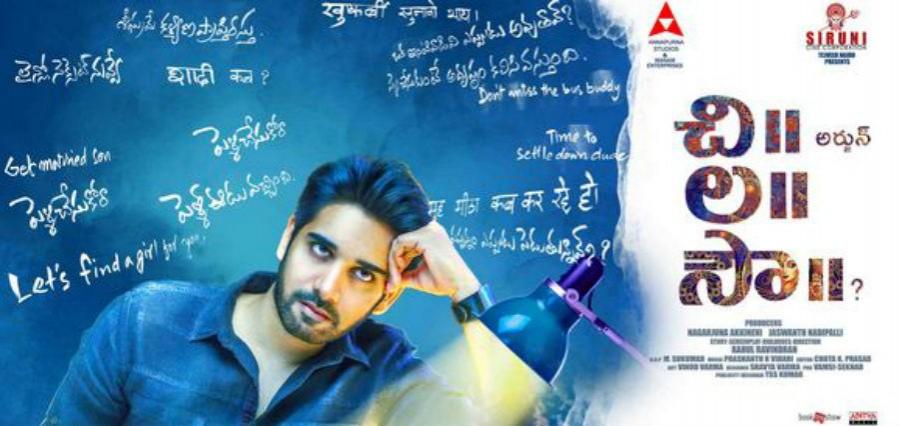 You need to fill in your name, age, phone number, email address and the reason why you want to stay single in this Google doc. A statement on Bachelor Party Invite reads, "All you single boys and gals, I'd like to invite you all to my bachelor party. Give me a crazy reason to why you don't wanna get married and the best ones will get to watch ChiLaSow pre-release with an amazing after party! Lets get the party started!"
Naga Chaitanya replied to Sushanth's post, saying, "That's crazy man!! But what's this invite only for bachelors? May be you can slip me in some how ??the bachelor in me is still very much alive ;-)" Samantha Akkineni was quick to respond to her hubby, "yes you were saying Husband !!"

The cheeky comments by the actors are also part of the promotional event. This couple has been helping Sushanth to get a big break of his career with Chi La Sow for the last few weeks. They have shared all the promos of the film on their social media pages and requested their fans to watch it.
Naga Chaitanya had recently tweeted, "#ChiLaSow a film that took me through a journey of emotions,so happy we are able to be part of this beautiful story told by @23_rahulr ,Something that's definitely going to move the audience,going to be fun joining hands with @iamSushanthA , thank u Jaswanth for the association!"
HELLO SINGLE BOYS & GIRLS!
I'd like to invite you'll to my bachelor party!?
Fill the google form below with your best 'excuse' to postpone marriage! The winners can watch #ChiLaSow BEFORE Release with an amazing after PARTY!
Lets get the party STARTED!https://t.co/pfXDEj1Xle

— Sushanth A (@iamSushanthA) July 25, 2018
???yes you were saying Husband !! https://t.co/6LpTgDkLUP

— Samantha Akkineni (@Samanthaprabhu2) July 25, 2018
#ChiLaSow a film that took me through a journey of emotions,so happy we are able to be part of this beautiful story told by @23_rahulr ,Something that's definitely going to move the audience,going to be fun joining hands with @iamSushanthA , thank u Jaswanth for the association! pic.twitter.com/m4TUTM4pVB

— chaitanya akkineni (@chay_akkineni) July 11, 2018