Actor Naga Chaitanya's clarification on his wife Samantha quitting acting has fueled the speculation that the couple may be planning for the first child.
Samantha Akkineni is one of the most sought after and busiest actresses down south. Currently, she has big ticket projects like Seema Raja, Super Deluxe and U Turn in her kitty. She is busy wrapping up the films she had signed before her wedding, but she has not signed any new projects post her marriage. This has led to the speculation that she would bid goodbye to acting.
In a recent interview, actress Samantha Akkineni had said, "When I have a child, that child is going to be my universe. I had the greatest respect for working mothers. My childhood was not very rosy. For all adults, who haven't had a very rosy childhood, the first thing they will tell you is that they want to give their child everything that they did not have. That's something that has stuck with me. So I think the first few years after I have a child, I would not be anywhere. That child will be everything for me."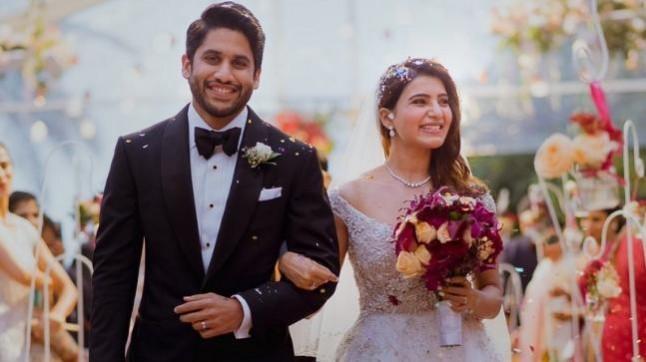 This statement fueled the speculations that Samantha Akkineni will quit acting in the next year. The news created a lot of buzz in the media, sending out a shock waves among her fans, who are waiting to know it officially from the actress, but she kept mum on the rumours about mulling her filmy career.
When asked about it, Naga Chaitanya refuted the rumours and said that she might just take a break. "Sam won't quit films as she is busy with many projects presently. She may take a break, but she won't quit now," the actor told Deccan Chronicle.
Naga Chaitanya's statement on Samantha taking a break is enough to trigger new rumour mills that the third generation of Akkineni family is planning for the next generation soon. The Manam couple, who are fondly known as SamChai, may want to plan for their first child next year once Samantha wraps up her movies on hand.