A Doordarshan journalist recorded an emotional video message for his mother as he witnessed a near-death experience when he along with his crew were attacked by Maoists in Dantewada district of Chattisgarh on Tuesday.
A cameraman reporting for Doordarshan and three Central Reserve Police Force (CRPF) jawans were killed on Tuesday after Maoists attacked them in Chhattisgarh.
Mor Mukut Sharma, a camera assistant who was a part of the three-member crew of Doordarshan, was sent by the broadcaster to cover next month's two-phased polls in Dantewada district of Chattisgarh on Tuesday. The Doordarshan crew consisted of journalist Dheeraj Kumar, cameraman Achyuta Nanda Sahu and Mukut, the assistant cameraman.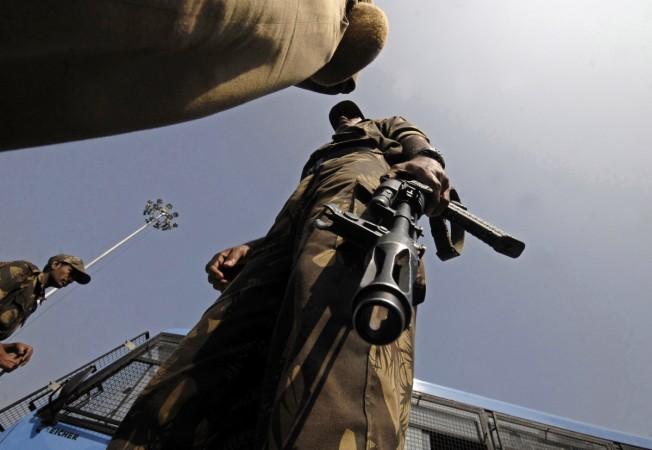 "Mummy, if I survive this attack, I want you to know that I love you very much. But the chances are that I might get killed.The situation is not right, I don't know why but I am not scared while looking death in the face. It will be difficult to survive this" Sharma said in the video with the sounds of gunshots being fired in the background.
Achyuta, Rudra Pratap (sub-inspector) and Manglu (assistant sub-inspector) of the state police were also killed in the Maoist attack.
They were enroute Nilawaya near Sumeli camp to a new polling booth, where people have not voted for the past 20 years, when they were ambushed by the Maoists.

Dantewada is among the worst Maoist-affected districts in the conflict zone of Bastar, south Chhattisgarh. The Naxalites have lost over ninety cadres during encounters with security forces this year in Chhattisgarh, an earlier report of The New Indian Express states.