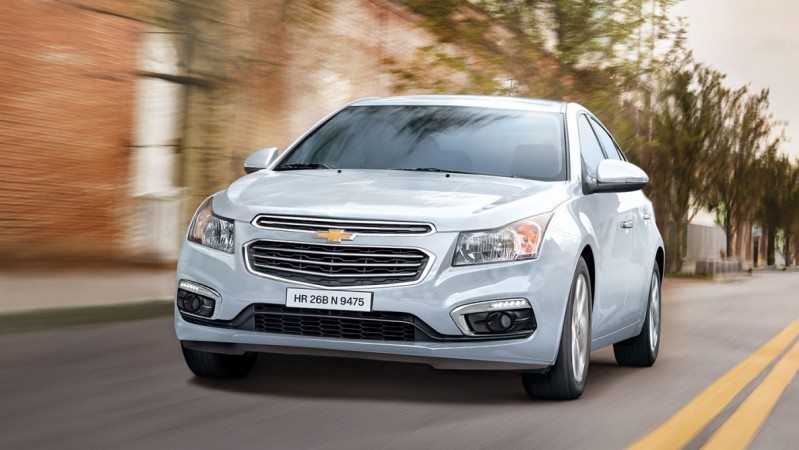 After almost two decades of operations in India, General Motors announced withdrawal from India domestic sales on May 18. General Motors' market share in India is less than one percent and hence, it is a logical decision for the company to wind up its sales. However, this move has left Chevrolet dealers network in the lurch.
Also read: Chevrolet India pull out: What will happen to existing customers?
Chevrolet India's sales outlets have been scheduled to shut down by December 2017. Embattled Chevrolet dealers are now clearing the stock as soon as possible offering massive discounts. According to Autocar India, the Beat hatchback is now offered with a cash discount of Rs 1 lakh on all variants, depending upon the location.
The flagship sedan, Cruze can be availed at a price cut of Rs 4 lakh for both manual and automatic versions. The Cruze was priced at Rs. 14.95 lakh for the manual version and Rs. 15.95 lakh for automatic version, ex-showroom Delhi. With discounts applied along with a bit of bargaining, the Cruze can be yours for as cheap as Rs 10. lakh.
The Trailblazer SUV is also up for grabs. The flagship SUV is offered with discounts of up to Rs. 4 lakh. However, most of the units with dealers are said to be sold out already. Trailblazer is the only imported model of Chevrolet in India. The company had previously discontinued Spark, U-VA, Sail and Enjoy models.
The report also indicates dealers are still accepting bookings for variants that they might not have in stock. It looks like the left over units at GM's plant are up for sale albeit at 80 percent down payment.
General Motors says Chevrolet India is committed to maintaining a service network across key locations. The company also assures meeting all the needs of current Chevrolet cars for repair and maintenance. However, Chevrolet has not given a timeline as to until when the support will continue.