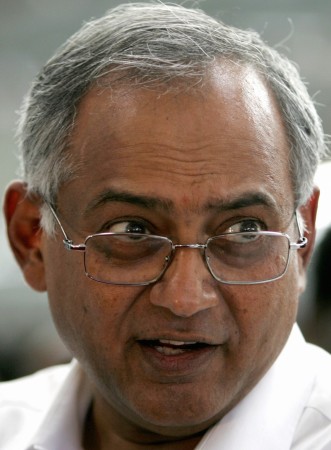 The left, the right and the centre came out in support of the doyen of industrialists from Tamil Nadu, chief of TVS Motor Company, Venu Srinivasan. The businessman is under attack from an activist in idol theft case in the state.
An FIR has been registered against Srinivasan in the case and he has sought anticipatory bail as he feared arrest.
The Madras High Court was, however, assured by the police SIT that it will not arrest the industrialist for another six weeks.
Support for the industrialist is coming from political parties cutting across party lines with the BJP and CPI demanding that the FIR against him be quashed.
Union Minister of State Pon Radhakrishnan said there could be a move to divert attention away from real culprits by naming Venu Srinivasan in the case. In a statement, the minister said Srinivasan spent money out of his own a pocket for improving temples.
Demanding a thorough investigation into the whole case, the BJP leader said only an impartial and honest investigation will lead to the actual culprits.
CPI state secretary R Mutharasan expressed shock over the inclusion of the name of the head of TVS Motors in the temple idol theft case and demanded a probe to find who was responsible for filing a case against Srinivasan. The TVS motor chief is reportedly known for his charitable activities and work for the restoration of temples and maintenance in Tamil Nadu, Andhra Pradesh, Karnataka and Kerala.
MDMK, a regional party with its pockets of influence, too came out in defence of the industrialist and demanded that the case against him must be dropped.
Srinivasan maintained that he was appointed Chairman of the Board of Trustees of Srirangam Temple and had spent Rs 25 crore of his own money for the renovation of the entire temple complex. In fact, the trust he created maintains 100 temples in three states and also undertakes welfare programmes for the poor and the needy.