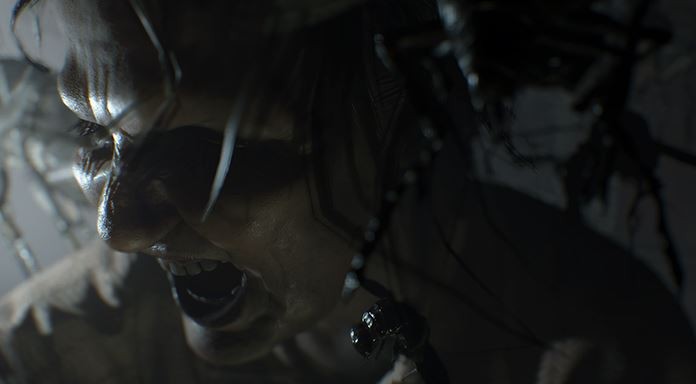 The year 2017 will see some amazing new video games making their way to consoles and PCs. Well known video gaming titles like Resident Evil 7, Mass Effect: Andromeda and Tom Clancy's Ghost Recon Wildlands will hit the consoles soon.
Top Sony PS4 games in 2017: 5 titles that are worth waiting for
In January, players will be getting Resident Evil 7: Biohazard, a survival horror video game. Players will be able to control Ethan, and it will be from the first-person perspective. Though there will be several guns in the game, it will not be a "gun fest." The game is slated for PC, PS4 and Xbox One. The PS4 version of the game can be played in PlayStation VR too.
Another game slated for January release is Yakuza 0, part of the longstanding Yakuza series from Sega. This game is a prequel to the Yakuza series of video games. This game has been already released in Japan and this will be a North American and European release, exclusively for PS4.
Here is a list of all the video gaming titles that will be released in January 2017:
| | | |
| --- | --- | --- |
| GAME | PLATFORM | Release Date |
| Milkmaid of the Milky Way | PC, Mac, iOS | January 5 |
| Hopiko | PC, Mac, Linux | January 6 |
| Ladykiller in a Bind | PC, Mac, Linux | January 9 |
| Hatsune Miku: Project DIVA Future Tone | PS4 | January 10 |
| Criminal Girls: Invite Only | PC | January 11 |
| Pit People (Early Access) | Xbox One, PC | January 13 |
| Rise & Shine | Xbox One, PC | January 13 |
| Atelier Shallie Plus: Alchemists of the Dusk Sea | PSVita | January 17 |
| Fate/Extella: The Umbral Star | PS4, PS Vita | January 17 |
| 2064: Read Only Memories | PS4 | January 17 |
| The Flame in the Flood | PS4 | January 17 |
| Gravity Rush 2 | PS4 | January 20 |
| Dragon Quest VIII: Journey of the Cursed King | 3DS | January 20 |
| Urban Empire | PC | January 20 |
| Kingdom Hearts HD 2.8 Final Chapter Prologue | PS4 | January 24 |
| Motoracer 4 | PS4, Xbox One | January 24 |
| Resident Evil 7: Biohazard | PS4, Xbox One, PC | January 24 |
| Tales of Berseria | PS4, PC | January 24 |
| Yakuza 0 | PS4 | January 24 |
| Memoranda | PC, Mac, Linux | January 25 |
| The Wardrobe | PC, Mac, Linux | January 26 |
| Disgaea 2 | PC | January 30 |
| Double Dragon IV | PS4, PC | January 30 |
| Conan: Exiles | PC | January 31 |
| Constructor HD | PS4, Xbox One, PC | January 31 |
| Digimon World: Next Order | PS4 | January 31 |
| Divide | PS4 | January 31 |
| Hitman: The Complete First Season | PS4, Xbox One, PC | January 31 |
| Mighty Morphin' Power Rangers: Mega Battle | Xbox One, PS4, PC | January TBA |