Hell has broken loose after BJP's national president Amit Shah called Mahatma Gandhi a "chatur baniya" at a gathering in Raipur, Chhattisgarh, on Friday, June 9. Shah was targeting the Congress when he made this remark to justify the Mahatma's advice to dissolve the Congress party after Independence.
Shah's remark, as expected, rocked India's political circle. But was there anything really offending in the BJP president's remark?
The BJP president's "chatur baniya" term was being misinterpreted by the media in the first place. A Bengali channel, for instance, translated it into Bengali as "dhurto byabsayee" which means a cunning businessman. It is a complete shocker, created either from ignorance or evil intention.
How is 'chatur' a bad word? And of course 'baniya' is a word of pride for Gujaratis
Shah, a Gujarati himself, had actually expressed a sense of pride by calling Gandhi a "chatur baniya" and there is nothing bad to be a 'chatur' in politics. The word "baniya" is more about the Gujarati Asmita than a mockery. It is a different thing that the BJP today holds Gandhi more as a political symbol but when Shah is speaking about the Mahatma to undermine the Congress, the context and meaning of his expressions are different.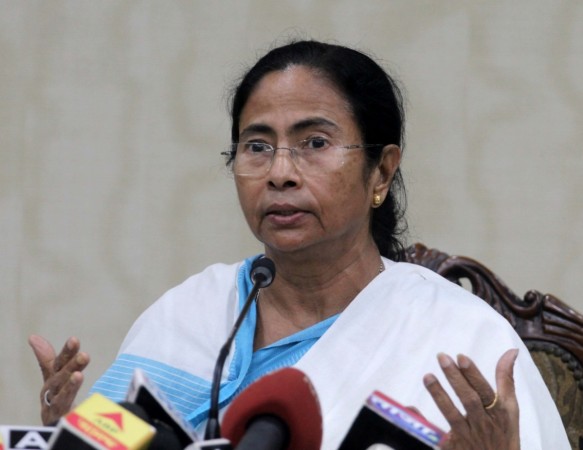 How much respect has Mamata shown to her opponents?
It was also quite surprising to see West Bengal Chief Minister Mamata Banerjee condemning Shah's remark, saying the country's icons should be referred to with "utmost respect and sensitivity". The Trinamool Congress chief herself has not always shown utmost respect, sometimes crossing the limits of decency when speaking about the country's prime minister [read Manmohan Singh more than Narendra Modi] as well.
Bengali political class dislikes Mahatma Gandhi; now it has found him dearer
Moreover, the Bengali political class mostly dislikes Mahatma Gandhi as a legacy of the iconic Gandhi-Bose tussle and for it, the baniya class is mostly inferior to its intellectual asset. The Bengali media's misleading translation also gives enough hint about it. So condemning Shah's remark looks nothing short of a double standard for Banerjee and the Bengalis who hate to consider Modi and his brigade as the rulers of the country at this moment.
In the past, Modi was criticised for mentioning the gender of his Bangladeshi counterpart Sheikh Hasina [he had said that as a woman leader, she had shown a lot of courage] as many felt it was a chauvinist stance. But the same voices who had criticised the PM then feel that Indira Gandhi was the real man in her government. Modi's remark was nothing demeaning as it's a fact that the stature of women in politics in South Asia is yet to become as high as one would expect, despite the fact that a lot of them went on to become statesmen.
Similarly, Shah's remark was entirely from a political perspective. He actually eulogised Gandhi to attack the Congress, which itself has done very little for people outside the first family. So, let this taking the moral high ground, which is actually fake, remain a less priority.
We have enough of more important things to debate.