The final image of cult murderer Charles Manson before he was cremated has surfaced on the internet. The serial killer died at the age of 83, in November 2017, and was finally laid to rest four months after his death.
Manson had died in prison in Kern County, California and his body had been sitting on ice in a morgue while court proceedings regarding who should claim the body went on.
Mason's grandson Jason Freeman won the rights to the body in the end and attended the service with about 30 others. The images from the funeral show Manson's body heavily covered in makeup to conceal signs of decomposition.
The funeral service also involved the reading of two Bible verses: "Greater love hath no man than this, that a man lay down his life for his friends" (John 15:13) and "I can do all things through Christ which strengthens me" (Philipians 4:13). Following this, Manson was cremated and his ashes were scattered in a nearby stream.
Pastor Mark Pitcher, of Porterville Church of the Nazarene, who performed the service, shared with TMZ how uncomfortable he felt about taking the part, but also added that he made an exception because Freeman said he was a "follower of Christ".
The mystery around Charles Manson's will
Manson's body might have been cremated but the battle revolving his $250,000 estate has just begun. His pen-pal Matthew Roberts made claims that Manson had left him everything in a will dated February 14, 2002.
The will, which was published by celebrity website TMZ, also states that he leaves Manson's "exclusive music catalogue" to Roberts. It is also believed that Mason earned 10 cents for every merchandize featuring his face and the 'Charlie Don't Surf', sold.
The disinherits his known children, ex-wives, in-laws, friends, fellow-inmates, lawyers, police, prison guards and the State of California, as was reported. Also, Roberts was claimed to be Mason's long-lost son, but it has never been proven.
TMZ had reported that the handwriting in the typed will matches that of Manson's and the notes read: "I'm not in the best spot to rest in peace." The will is also said to have been witnessed by a fellow inmate.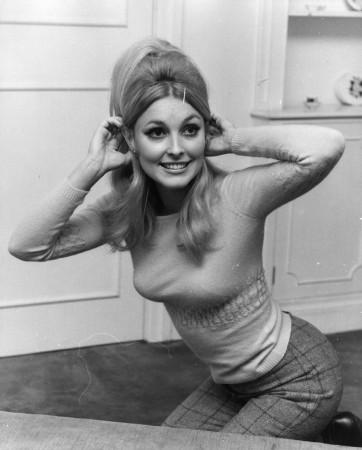 Manson and three of his followers were convicted of murdering actress Sharon Tate and six other people in a two-night killing spree in Los Angeles, back in August 1969.
The actress, Sharon Tate, who was married to director Roman Polanski, was eight months pregnant at the time of her gruesome murder.
Even though Manson and his followers were sentenced to death, the sentence changed to life in prison when the California Supreme Court ruled the death penalty as unconstitutional in 1972.
Manson, who was turned down for parole 12 times, finally died in his cell on November 19, 2017.