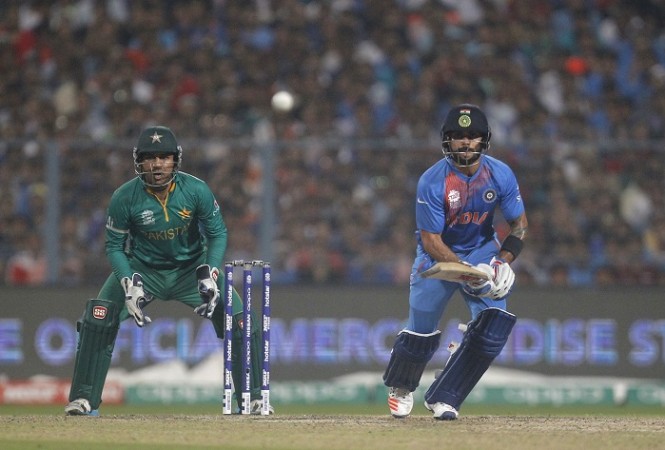 The International Cricket Council (ICC) has categorically denied that India were not intentionally grouped alongside archrivals Pakistan in the ICC Champions Trophy 2017. A report in leading British daily The Telegraph had claimed on Thursday that taking note of the fierce rivalry between the two nations, the ICC tweaked the groupings of the competition.
On Friday, however, sources in the ICC have mentioned that there were no such tamperings done to the groupings and it's just a coincidence that India and Pakistan are meeting in the group stage, yet again, in a a major tournament.
The Men in Blue have been grouped alongside Pakistan, Sri Lanka and South Africa. Catch the fixtures HERE.
"[ICC Chief Executive] David Richardson has explained and clarified in the same interview that the groups were formed on the basis of the eight teams' rankings as on 30 September 2015," stated an ICC spokesman to the Press Trust of India. "It is just a coincidence, like it is that Australia, England and New Zealand are in Group A, that India and Pakistan are in Group B.
"The groups were determined strictly according to the rankings as at the cut-off date and in such a way as to create parity in each group, so that one group is not stronger than the other. This requires that the total ranking points in each group should be the same i.e. 18 points each.
"This method has been consistently followed for all previous events and strictly within those parameters, it has turned out that India/Pakistan have found themselves legitimately and fairly in the same group," the ICC spokesman added.
As on Sep. 30, 2015, India were ranked No 2 in the ODIs, while Pakistan were ranked No 8 in the ODIs, according to an India Today report.