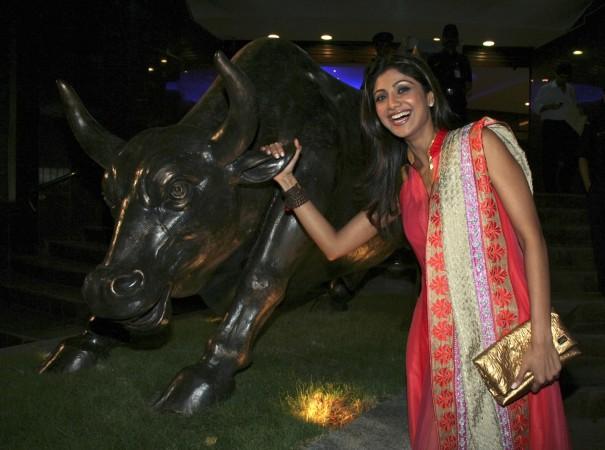 CESC, a company belonging to the RP-Sanjiv Group, was one of the biggest gainers on Indian stock markets on Tuesday (Feb 7) despite benchmark indices snapping four-day winning streak. The CESC stock hit 52-week high of Rs 812 but closed at Rs 805, a gain of 4.21 per cent in response to the company winning a 20-year power distribution franchise for Bikaner. Shares of cigarette company ITC gained after it became clear that the government sold two per cent stake for about Rs 6,700 crore from its SUUTI holdings.
Bikaner has 1.42 lakh consumers and will be the third city in Rajasthan for CESC's power-distribution business, the other two being Kota and Bharatpur.
Read: RBI monetary policy meeting on February 8 crucial after Union Budget 2017
The Mint quoted a CESC spokesperson as saying that the company intends to invest Rs 115 crore for the city's distribution grid over a five-year period and expects revenues of Rs 350 crore annually.
Shares of Oudh Sugar Mills closed 6.25 per cent higher at Rs 160 after the company reported a sharp rise in Q3 net profit at Rs 34.7 crore as against Rs 12.6 crore in the corresponding period last fiscal. Net sales rose to Rs 389 crore from Rs 333 crore in the corresponding period a year ago.
The BSE Sensex snapped four-day gains to end with a loss of 104 points at 28335 while the NSE Nifty closed 33 points down at 8,768. Shares of BSE closed 2.23 per cent lower at Rs 1,006.
Stocks that hit 52-week high other than CESC included Indraprashtha Gas, HPCL, SAIL, Maruti Suzuki, ITC, IndusInd Bank, Biocon and Bajaj Finserv.
Bank stocks were cautious ahead of the RBI's sixth bi-monthly monetary policy meeting that began on Tuesday and will end on Wednesday (Feb 8).
The Centre on Tuesday came out with a list of central public sector enterprises (CPSEs) and their corporate social responsibility (CSR) expenditure for two financial years.
The expenditure for 2015-16 almost doubled to Rs 4,100 crore from Rs 2,450 crore in the previous financial year. ONGC was the top spender in both years (Rs 495 crore in FY2015 and Rs 421 crore in FY2016). Other CPSEs that spent a huge amount on CSR activities include: Rural Electrification Corporation (REC), Coal India Ltd. (CIL), Power Grid Corporation and Power Finance Corporation.