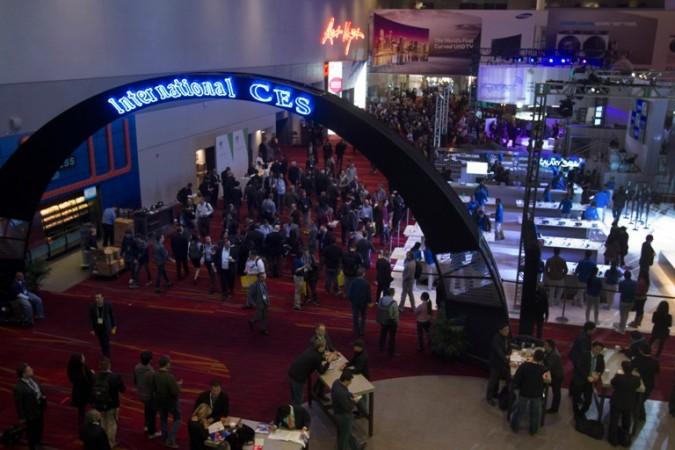 The 2015 Consumer Electronics Show is going to be a grand extravaganza for thousands of new tech gadgets. The event is scheduled to take place in Las Vegas next week between January 6 and 9, where hundreds of tech companies will show their futuristic gadgets to impress the audience. Companies will have their own booths where new products will be on display.
Given the long-standing history of the event, there are going to be new trends that will drive the industry towards a new path like 4K televisions last year and Ultrabooks in 2012, while some will fail to take off like the 3D TV technology in 2010 and 2011. Being skeptical about the upcoming CES event, here are the top tech trends that will dominate next week's event (via Mashable).
New High-Quality TV Standard: 4K
It has been made quite clear over the past year that 4K technology is going to be the new high-def standard for televisions. After being popularised during last year's CES event, 4K will make its presence almost everywhere this year. With major brands like Samsung and LG leading the fleet, there will be a lot of other companies like Sharp, Sony, Panasonic and more exploring the niche category.
4K OLED displays in TVs offer four times the resolution of a Full HD display. Vizio's 4K fleet is also expected to be a game changer in this category as they will help make 4K TVs more affordable. New designs, ultra-sleek panels, better color and curved displays will add to the TV's appealing features.
Internet Of Things
Connected homes took off on a slow note but it is now exploding with major tech companies joining the race. Luxury is managing everything from cars to security systems will be right at your fingertips. CES 2015 will host several new IoT devices that keep users connected to everyday devices.
"The 'Internet of Things' is the hottest topic in tech right now," Karen Chupka, senior vice president, International CES and corporate business strategy, said in a statement. "It's all about the opportunity to connect everyday items like cars, home security systems and kitchen appliances to networked devices like PCs and smartphones for greater control and management of our everyday lives. We're excited that the 2015 CES will bring together all of the companies and products that are making this a reality."
Companies like Samsung, Qualcomm and Intel are among the active participants expected to show off new connected devices next week.
Drones
Drones or unmanned aerial vehicles (UAV) garnered a lot of attention over the past year, be it a sneak peek at Apple's under-construction spaceship campus site or product delivery. And it seems these tiny flying machines are actually ready to hit the mainstream. We won't be entirely surprised to see smaller, smarter and cheaper drones taking the stage at the CES 2015, making it much available to the consumers.
Wearables
This is yet another interesting category worth looking for at the CES 2015. Major tech brands have already flooded the wearables section with their unique entries and it's just the beginning. Apple is going to unveil its coveted Apple watch, which will bring a new sense of competition to the table. Companies like LG and Motorola have earned respectable image in the eyes of consumers with classic designs. These tech giants have led the way for other companies to join the race, a glimpse of which will be shown at the CES 2015 event.
Connected, Automated Cars
It has been quite a challenging year for automated self-driving cars but it's all going to change with the upcoming event. According to Mashable, there are going to be several self-driving models at the show including BMW's smart park assist that can be controlled via smartwatch.
Besides, connected cars are going to be among the front runners at the event. Automobile companies including Ford and Mercedes-Benz have reserved keynotes at the event to show their major in-car tech. CES 2014 already laid the foundation for connected car systems with Apple's CarPlay and Android Auto and now it's time to explore new possibilities.