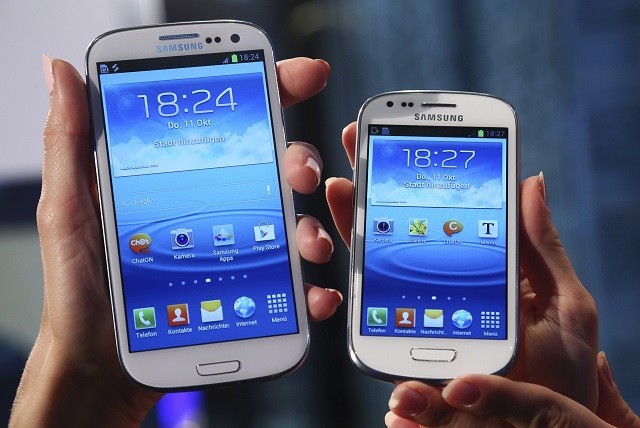 The CES (Consumer Electronic Show) event scheduled to take place in January 2014, has been the biggest event ever, where the tech giants reveal their upcoming products.
Since the event is just around a month away from now, we have listed some of the products which the users might get an early glimpse of.
Some of the proposed handsets are also rumoured to show-up at the CES 2014, along with some other key revelations by the tech firms.
Following is the updated and detailed list of products, which might be showcased in the event:
New Samsung Galaxy Phones
The users are holding high hopes on Samsung, as the Korean tech giant is known for creating some of the most innovative products before others. Last year the firm introduced its YOUM flexible screen technology.
Rumours that Samsung will reveal its much awaited Galaxy S5 smartphone have been doing the rounds. The speculations also hint the global launch of Samsung Galaxy Round, which is till now only available in Korea.
Samsung Galaxy S5's recent metal frame image leak along with its 64-bit chip and all metal body is very much expected, only a prototype if not the launch.
AMD's Big Plans
AMD, one of the leading chip making firms, had revealed previously that it has some big plans for CES regarding its next-gen Kaveri APU, reports Techradar.
Kaveri is said to handle more computing power now based on its four Steamroller x86 CPU cores and up to eight Graphics Core Next GPU cores.
Since it has been understood that desktops with AMD's Kaveri APU will come out on January 14, the firm with its OEMs will release a number of products in the event before the launch.
Qualcomm, Nvidia, Broadcom and others Aim for 64-bit Chips
According to some reports, it has been also revealed that Qualcomm, Nvidia, Broadcom and other chip makers will also unveil their 64-bit chips in the CES 2014 event.
Apart from Qualcomm, Nvidia and Broadcom, who are planning to release their chips during Q1 and Q2 of 2014, some low-end chip making firms such as MediaTek and Allwinner will also showcase their 64-bit chips. Details can be seen here.
Since Intel and Google are also making some progress in this section, they might introduce their 64-bit Bay Trail Atom platform for the Android users.
Sony and Next-Gen Gadgets
Sony is reportedly working on a virtual reality headset, popularly known as Oculus Rift. According to some reports, Sony is said to target a 2014 release for its headset. Hence, the showcase of the same at the CES 2014 would make sense.
LG Flex Rumoured
LG might as well come up with the global launch of its LG G Flex smartphone, which is also only Korea-centric till now.
Few previous reports have also revealed the firm already working on the G Flex 2. Details can be seen here.
Recently two new LG devices also appeared in the wild, one resembles to that of LG G Pad 8.3 and the other one to that of LG-manufactured Google Nexus 5.