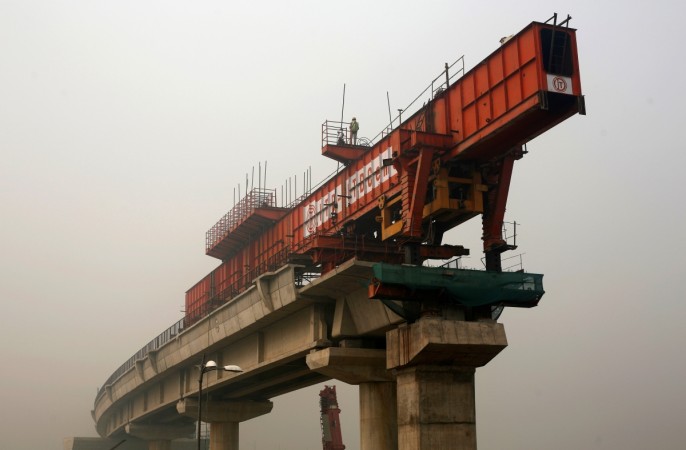 The Central government is considering another possible rate cut from the Reserve Bank of India (RBI), with an aim to help the economy recover from its current low and to increase lending activities, Business Standard (BS) reported.
The six-member Monetary Policy Committee (MPC) of RBI is due to meet on October 3-4. The MPC has cut rates only once in financial year 2018 — in its bi-monthly policy meeting in August. The rate cut was the first in 10 months, and brought rates to a near-seven-year low.
"There is scope for monetary easing because of inflation projections. Inflation last month picked up but our analysis has taken that into consideration... We had based it on a mid-term inflation of 4 percent," a senior official told BS.
The Gross Domestic Product (GDP) growth rate for the quarter ended in June fell to 5.7 percent from 7.9 percent in the same quarter last year. The current GDP growth clocks the lowest since January-March quarter 2014.
The slowdown was led by the manufacturing sector, which expanded at 1.2 percent from a year earlier compared with a 10.7 percent growth last year.
Many experts believe the slowdown in the economy is because of disrupting business activity note ban in November last year and destocking by companies before the Goods and Services Tax (GST) roll-out on July 1 this year.
Former RBI governor Raghuram Rajan had earlier this month, while launching his book in India, said produce proof of the growth pudding first before boasting about it, reminding the government that it should not have done "chest-thumping" on being the fastest-growing economy without achieving very strong GDP expansion for 10 years.
As criticism against the incumbent government under Prime Minister Narendra Modi is mounting, top policymakers in the government held a number of meetings to brainstorm on ways to revive the economy, boost exports, and spur investments.
At an interaction with reporters, officials said some measures to boost economic activity would be announced soon. Asked about the slowdown in manufacturing, the officials said a number of sectors within manufacturing should pick up once the effects of the demonetisation and the GST roll-out dissipate.
"Any response has to be across the board to boost manufacturing in the economy, like in interest rate and lower exchange rate," said the officials.