Produce proof of the growth pudding first, before boasting about it, said former Reserve Bank of India (RBI) Governor Raghuram Rajan said on Friday, reminding the government that it should not have done "chest-thumping" on being the fastest growing economy without achieving very strong GDP expansion for 10 years.
Pointing out that India trails China on economic growth post demonetisation, Rajan told PTI that while India can lecture the world on things such as culture and history, it should talk on the topic of growth only after achieving a 8-10 percent growth rate for 10 years.
India's GDP growth slowed to 5.7 percent in April-June this year, down from 6.1 percent in preceding three months. China clocked 6.5 percent growth rate in both the quarters, PTI said in the report where the former RBI chief was quoted.
Rajan, who is said to have predicted the 2008 global economic crisis, had drawn flak for his remark in April last year that India is a one-eyed king in the land of the blind. An enraged Subramaniam Swamy, the Rajya Sabha member from the BJP, had called for Rajan's dismissal, claiming that he was "mentally not fully Indian".
Rajan said in the report that he had not been forecasting anything in April last when he made the remark, but merely saying that India has to be cautious while being too bullish about its own fortunes. "That remark was made in April 2016, every quarter since then, our growth has fallen. So, I would argue in hindsight, and I didn't have any reason to believe that would be the case, but caution was warranted," Rajan was quoted as saying.
The PTI report quoted Rajan as saying that the pace of economic expansion needs to pick up to 8 percent or 9 percent with higher private investment and revival in exports.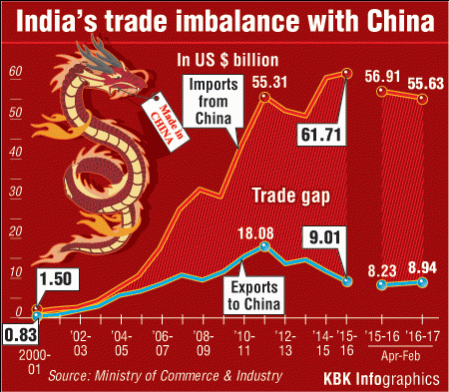 "We have done ever since the 1990s on and off 6-7-8 percent. We need a couple of percentages more on that for 10 years and then, we will be a much bigger economy," Rajan said in the report. "We should not go chest-thumping. I would prefer that we establish another 10 years of very strong growth of 8-10 percent."
Stating that India and China are not paired anymore, the report quoted Rajan as saying that in order to be paired, China has to slow down and India has to grow at a rapid pace for the next 10 years.