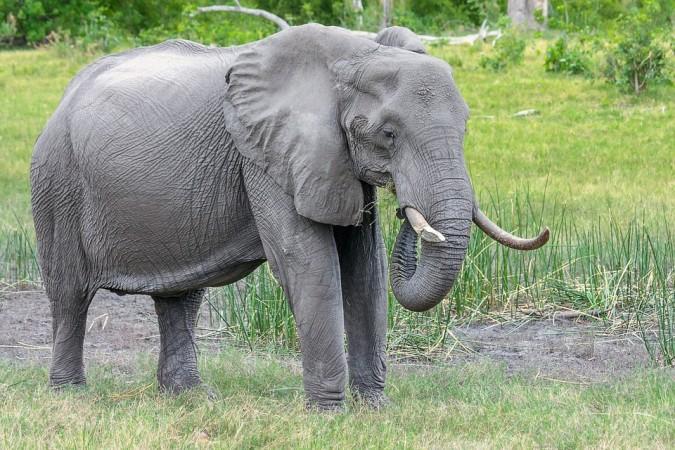 A famous Thai elephant that starred in some films and many ads tramples its owner to death in a Thai zoo on Monday morning as people watched on helplessly.
ALSO READ: Boob-shaped UFO spotted by Australian man while using Google Street View
This horrifying incident took place right in front of the wife of the deceased and other mahouts who could do nothing to save the hapless man.
The owner of the elephant Somsak Riangngern, 54, met with the tragic death at Chiang Mai Zoo on Monday morning.
The chains of Phlai Ekasit, the 32-year-old male elephant, had been removed so as to allow it to carry out daily routine like bathing and drinking water.
ALSO READ: Mysterious white object spotted in a NASA launch footage [VIDEO]
Riangngern was walking away from Ekasit, when the animal suddenly turned violent and attacked its owner. The elephant smacked the man with its trunk and then gored him to death, said a report in Thai newspaper Khaosod.
A handler was on the back of the elephant when it charged on its owner. The attack lasted for five minutes and the man had died before other handlers could bring the pachyderm under control.
ALSO READ: Sex drive boosting 'super chicken': All you need to know about Kadaknath
According to elephant expert Wuthichai Muangman, who is the acting director of Chiang Mai Zoo, the elephant was in a musth when the mishap took place. Musth refers to a condition which impacts the male elephants during winter which triggers the hormonal levels of the animals and turns them extremely aggressive.
Though the exact cause behind this phenomenon is not clearly known, it is assumed that it has something to do with mating as well as establishing dominance among other males in a herd.
ALSO READ: NASA releases Cassini's 'farewell image' of Saturn and its moons
The celeb elephant Ekasit has acted in five films with Ong Bak series being the most popular one, which features martial arts expert Tony Jaa.
The elephant was kept at Chiang Mai Zoo under a contract.
"Ekasit had been performing in shows for tourists, though Wuthichai denied this, saying the zoo only allows tourists to feed the animals," a report by Khaosod stated.
ALSO READ: Conspiracy theorist claims Apollo moon landing was hoax, posts photo as proof [VIDEO]
A revelation made by World Animal Protection states that twice as many elephants are pushed into the tourism industry in Thailand compared to the rest of Asia and most of them are not kept in good conditions.
According to the record, a total of 2,923 elephants work in Asia's tourism trade out of which 2,198 are in Thailand.
ALSO READ: Want to boost your sex drive? Include these foods in your diet
According to PETA, the owner's death was tragic and it reveals the potentially violent outcomes of keeping elephants in a restricted environment.
"Is it any wonder that some of these gentle animals eventually become fed up and fight back after being chained while confined to small enclosures that are a fraction of the size of their natural habitats?" the statement said, as reported by Daily Mail.