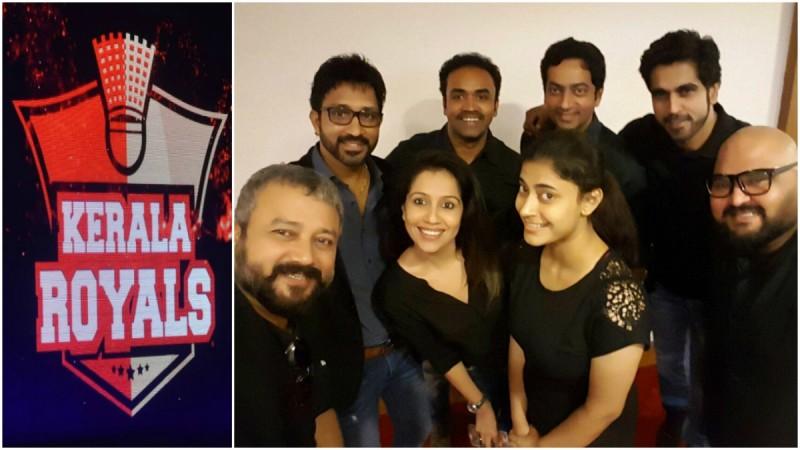 After Celebrity Cricket League (CCL), celebrities of the South Indian entertainment industries are set to enthral their fans with the upcoming Celebrity Badminton League (CBL). With just weeks remaining for the competition, the Kerala team "Kerala Royals," owned by Ranjit Karunakaran, was launched during a grand function at Le Meridien in Kochi on Thursday, Aug. 25.
The event was attended by the actors and team members of "Kerala Royals," including captain Jayaram, vice-captain Narain, Saiju Govinda Kurup, Rajeev Pillai, Sekhar Menon, Rony David Raj, Ranjini Haridas and Parvathy Nambiar. Jacob Gregory and Mamta Mohandas, who are currently in the U.S. as well as Sreenath Bhasi, will soon join the team for the practice session, which will be held at Rajiv Gandhi Indoor Stadium in Kochi in the coming week.
Among the "Kerala Royals" team members, "Leela" actress Parvathy is a professional badminton player, who has represented the state in Kerala under-19 team, while others practice the sport on a regular basis to keep fit.
Officially launched in Chennai on Aug. 18. by Hemachandran, "CBL" has three other teams, including Arya's "Chennai Rocketers," Diganth's "Karnataka Alps" and Sudheer Babu's "Tollywood Thunders." The inauguration ceremony of the tournament will be on Sept. 17 and the matches will be held in Chennai, Kochi, Bengaluru, Chennai and Hyderabad from Sept. 18. The final competition has been scheduled in Kuala Lumpur, Malaysia on Nov. 12
Jayaram and Rony shared a selfie taken during the launch event of the "Kerala Royals" team on their social media pages. "Really delighted in joining CBL KERALA ROYALS. Thank you JAYARAMETAN, NARAIN, OUR OWNER RANJITH, my team mates Saiju Govinda Kurup, rajeev pillai, Gregory, sekhar menon, sreenath bhasi, Ranjini haridas, parvathy and all the support staff of kerala royals. Preparing for the tough ride ahead [sic]," Rony posted on his Facebook page while sharing the photo from the event.
Check out the photos and video of the "Kerala Royals" team launch event here:
-