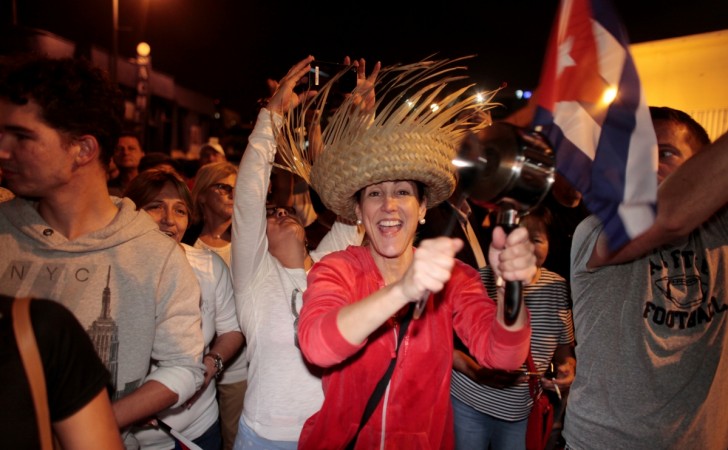 While world leaders are sending their condolences on hearing about the death of Cuban leader Fidel Castro, 90, in Miami, Florida it's a different story. People in Little Havana have taken to the streets to celebrate his death and honking their horns, waving flags, dancing, banging pots and pans, and hugging everyone.
Many Cubans had to flee from their country when Castro came to power in 1959. When they settled in Miami, they hoped that they could return to their families one day but that day did not come. Many families were seperated and there's a lot of bittnerness among people about this. People took to social media to post messages and videos of the celebrations in Miami that countinued into the early hours.
One young Cuban, Virginia Perez Nunez, told USA Today, "We're not celebrating the death of a person. That would be morbid. We're celebrating the beginning of the end of a dictatorship, of a genocide."
Luis Iznaga, 77, who left Cuba in 1977 was watching the revery in Miami and told USA Today he found it tough to celebrate a man's death. He said, ""This is different because Castro affected so many people. There's so much misery and sorrow that he created. Pain accumulates. It must be released."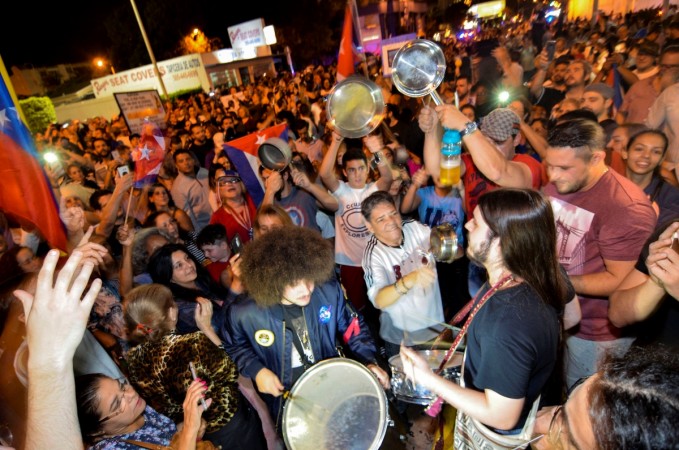 my mom just woke me up, Fidel Castro is dead!!!! It's a party in Miami!!!

— vicky (@lethal_chica) November 26, 2016
Headed out for my 5am long run and streets of Miami are insane because of the Fidel Castro announcement

— Mike Dill (@MDRunning) November 26, 2016
Related
The complex relationship between revolutionaries Fidel Castro and Che Guevara
Fidel Castro, an iconic revolutionary leader of Cuba who died at the age of 90 - a profile
Fidel Castro: Who were his wife, mistresses and kids?
Fidel Castro dies at 90: Top 10 quotes by former Cuban President and Prime Minister