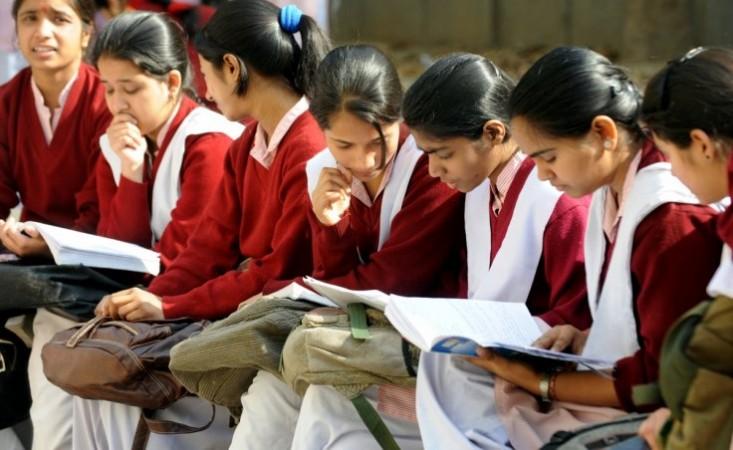 For students like Radhika Garg, sitting for another Central Board of Secondary Education (CBSE) exam is like a penalty for a crime she didn't even commit.
i believe that we students do not know from where the paper comes tp the school..all we know is that we will be given the question paper and will write that in the given time..SO CBSE is responsible..why do we have to rewrite the paper? #LeakingGovt #CBSEPaperLeak @msisodia #CBSE

— Radhika Garg (@radhikaagarg) March 28, 2018
Many other students have taken to social media to vent out anger following the paper leak. The frustration was shared by another student Karnika.
"All the hard work we have put in is all gone. Now we all have to suffer this again! For such an incompetence of CBSE, I seriously want to die!" she tweeted.
"Why 28 lakh students should suffer again just beacuse of handful of people who leaked the maths and the economics paper..? In clear words, Indian education system is destroyed," tweeted Harsh Advani, a class 11 student of Brilliant Public School.
While some like Naves will have to shorten their upcoming vacation just to prepare for the re-exam.
"I'm still gonna travel tomorrow because I need a break, however I'm shortening my trip and coming back on the 1st. Also its looks like I'm gonna have to carry math books with me :((( thank you," she tweeted.
Many other students also took to social media to express their displeasure.
I'm disappointed with this education system. Due to some students 11 Lac
others are going to suffer. I'm a 12th standard economics student who was relaxed after its exam but right now I'm very stressed. Thank you #LeakingGovt . #CBSEPaperLeak #cbse #cbseleak

— Arjita Singh (@ArjitaSingh11) March 28, 2018
"Before we agree to this "Re-exam" solution of CBSE,we have the right to know how and where the paper was leaked and who was involved in it. It's high time CBSE understood that conducting Re-exams won't help when it's system is at fault.We deserve to know," questioned Bharat Hegde on Twitter.
Congress' Delhi chief Ajay Maken tweeted how his son and many other students were feeling dejected following the reports.
My son Aujaswi studied really hard for #CBSE Class X Board Math Exams held today

His joy of finishing Board Exams was short lived.

He is extremely dejected as the Math paper got leaked& this #LeakingGovt will hold the Exam again

I feel sorry for him as lakhs of other students!

— Ajay Maken (@ajaymaken) March 28, 2018
Congress president Rahul Gandhi also took the opportunity to slam prime minister Narendra Modi and the ruling Bharatiya Janata Party.
Data leaks : Cambridge analytica
Paper leaks : CBSE exam
Money leaks : demonetisation
Tax leaks : GST
Employment leaks : SSCexam
Loan leaks : farmer
LOU leaks : PNB bk
Trust leaks : Cobrapost
Govt. Leaks : RAFALE

MODI GOVT IS LEAKING

#PrivateLimitedSarkar #CBSE

— Rahul Gandhi (@Rahul_Gandhi__) March 28, 2018
The CBSE has issued a circular about the re-examination and said the dates and other details for the re-exam would be posted on its website.
The board has said that the class 12 economics exam will be held within a week while the students who appeared for the class 10 Math exam will also have to take a re-test.