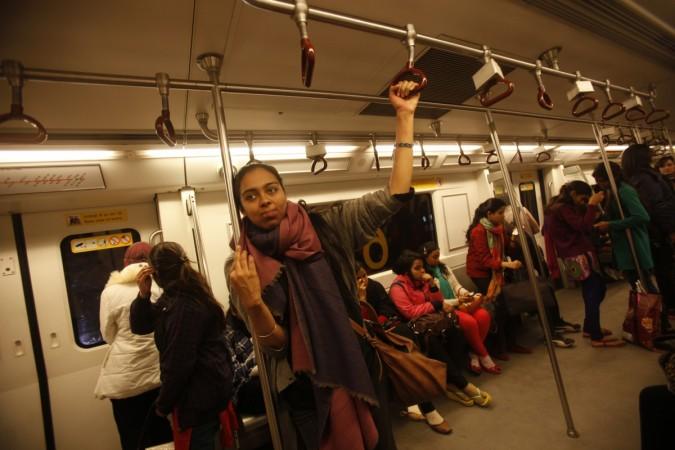 A Delhi school violated Central Board of Secondary Education (CBSE) rules by transporting answer sheets of Class 12 Chemistry exam in Delhi Metro Tuesday. An employee of the school was spotted carrying a sealed parcel containing the answer sheets.
Who spotted the papers on the metro?
The Chemistry answer sheets belonged to Class 12 students of Mata Kasturi Devi Senior Secondary Public School in Najafgarh. The center number of the school is 8222.
CBSE had held the Chemistry exam on March 13. On the same day, a Delhi-based lawyer, Tarun Narang, spotted the school employee when he was on his way to the CBSE headquarters.
"The examination superintendent had asked me to drop the answer sheets at the CBSE headquarters in Preet Vihar," the employee told the lawyer, who was commuting in the same metro, The New Indian Express reported.
Narang was traveling from Dwarka Court Metro station to Janakpuri Metro station at around 3 pm.
Narang has now complained about the incident in a letter to CBSE. He has also demanded strict action against the school and the superintendent who allegedly asked the employee to transport the answer sheets via public transport.
"In my view, it's very unsafe to carry envelope containing answer sheets by one person without any security in Delhi Metro that too between common public. It should be dispatched safely in way of parcels to CBSE by concerned centers by insured speed post without any delay," Narang said.
CBSE says carrying answer sheets on public transport is not allowed
The lawyer added that he has requested CBSE to investigate if other centers in Delhi and National Capital Region have also been transporting answer sheets in a similar method.
Meanwhile, CBSE says that it has not received any complaint. "It is a very confidential thing and there is a set parameter. Transporting answer sheets in public is not allowed," CBSE public relation officer Rama Sharma told The Indian Express.
The CBSE rules say that answer sheets must be taken to the board's nodal center by a teacher in the school's vehicle.