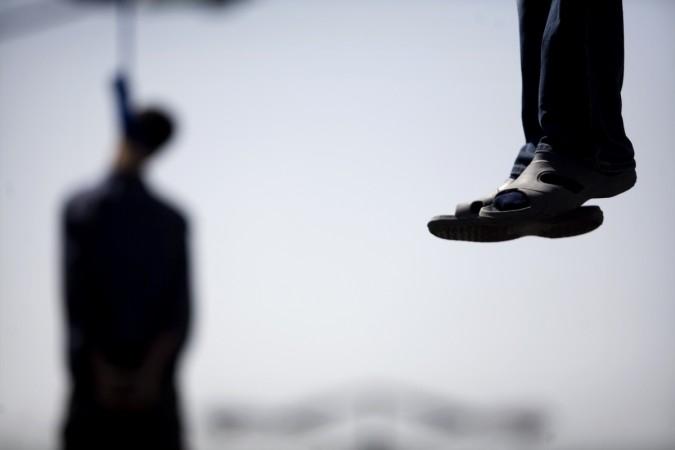 An 18-year-old boy from the north Indian state of Punjab's Mohali took his life as he could not answer three questions in his Class 12 physics exam.
Karanvir Singh hung himself from a ceiling fan in his maternal grandfather's residence as he was upset over losing three marks each for all the questions that he could not answer.
"I am sorry as I could not live up to your expectations and for not being able to fulfill your dreams. I love my grandparents the most and please do take good care of them," the teenager wrote in his suicide note.
Karanvir's father Arvinder Singh said that he was sad after answering his physics paper. His friends had told him that they would score well in the paper, which had upset him even more.
"We told him to forget about the exam and focus on the next one to which he agreed. He took tea before entering the room to study and also asked my mother to go for a walk and bring some stuff from the market," Karanvir's maternal uncle Amritpal Singh told Hindustan Times.

The victim's father is regretting having told Karanvir to write faster when he told him about his physics paper.
"On our way back from the examination center, I asked Karan about his performance. When he said he left some questions, I told him that he should practice writing faster," Arvinder cried.
"I wish I had told him that marks don't matter to us. The only thing that mattered was seeing his smiling face every morning," he added.
The victim used to study at his grandparents' house as his house was very noisy. He wanted to study Computer Science Engineering at IIT.
However, this Punjab boy is not the only victim of exam stress.
Hyderabad CBSE students kill themselves
Two girls from Hyderabad, the capital of the South Indian state Telangana, jumped off from the eighth floor of a high-rise building Thursday night. The two 15-year-old victims, were answering Class 10 CBSE examinations.
The police suspect that the duo took their life because of the pressure of performing well in the board examination, reported Hindustan Times.