The CBI's filing FIR against 13 Trinamool Congress (TMC) leaders – including ministers in West Bengal and parliamentarians – in connection to the Narada sting operation will put Mamata Banerjee's political position under stress. At a time when the TMC supremo is fighting the odds both at the Centre and at her own state, the latest development will certainly serve as a speed-breaker.
With two of her party's MPs already in the CBI custody in connection to a chit-fund scam and many more struggling to get rid of the Saradha blemish, the latest move by the CBI will put Banerjee's party before an uncomfortable question: Will it eventually survive?
Also read: CBI files FIR against 13 Trinamool Congress leaders in connection to Narada sting operation probe
On the face of it, the party's top leadership is downplaying it. Even after the CBI's latest move, Banerjee said it was a "political game" and that there was nothing much to worry since mere FIR proves nothing.
But the TMC supremo will know by heart that these instances are not only hurting her party but also doing irreparable damage to her image of honesty. She was seen pleading for votes in the last election and single-handedly won her party the election, thanks to the Opposition's callous moves and the lack of an alternative and also to some extent, the people's benefit of doubt over her own image of honesty.
But being a seasoned politician, the TMC supremo would know that even that image would not be able to shield her party's elements for long and entire ship will sink, along with its captain. Prime Minister Narendra Modi's popularity and the rise of the BJP in Bengal will add more to Banerjee's headache.
Despite the charges, Mamata is helpless
But what can Banerjee really do now? She has very limited options. Being the supreme leader of a one-person party which also has no tangible ideology (anti-CPI(M)-ism has been the foundation on which the TMC has flourished but now with the CPI(M) also getting decimated, the TMC's foundation has also become weak) and organisation, Banerjee has to depend on the grassroots managers to organise her vote-pulling capacity and these managers are proving to be damagers.
She has also roped in several celebrities so that stardom alone works in her party's favour but even then, actor-politician Tapas Pal and footballer-parliamentarian Prasun Banerjee have found themselves in a spot.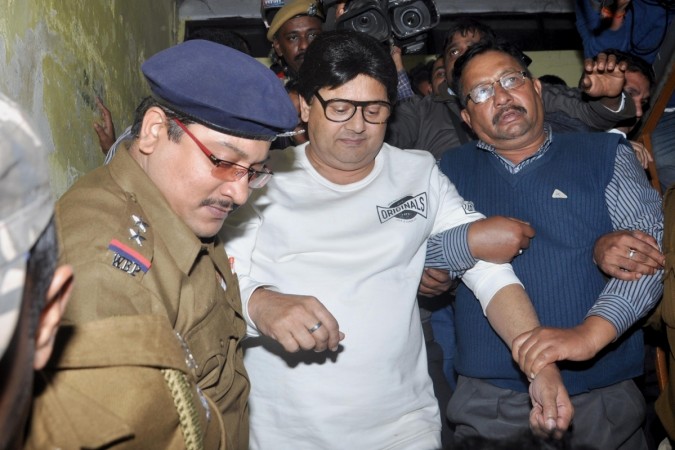 Just thriving on populism doesn't help
A party like TMC always has the risk of facing an existentialist threat. Even though India has a number of one-person party, yet it is the ideological foundation which holds these parties together. But the TMC, just like the AIADMK in Tamil Nadu, is a party which only thrives on populism. Post Jayalalithaa's death, we have seen how the AIADMK has fallen apart with two camps of the late leader's loyalists taking each other head on. In case of the TMC, it is happening the other way round. Even as its leader is alive and reigning as the tallest leader of Bengal at the moment, the party is in the danger of a massive collapse.