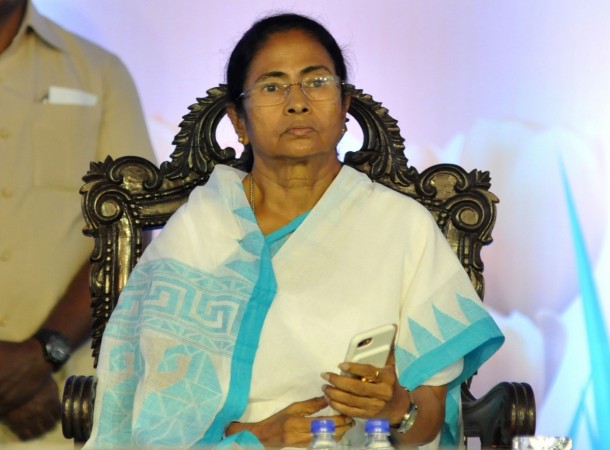 In what constituted a big blow to the Trinamool Congress (TMC), the Central Bureau of Investigation (CBI) filed an FIR against 13 leaders of the ruling party of West Bengal in connection with the Narada sting operation of last year. The names include those of state ministers and parliamentarians.
West Bengal Chief Minister Mamata Banerjee said the CBI's taking names of her party leaders in the Narada case was a "political game" and that they would fight it "politically". She also said filing of FIR doesn't mean that the said leaders are guilty. State Education Minister Partha Chatterjee told a Bengali news channel said his party would decide on the future course of action.
Also read: Mamata Banerjee's anti-CPM club always had a risky future
A team of the central investigating agency was sent to Kolkata soon after the Calcutta High Court ordered the CBI to carry out an investigation in the case in which several top TMC leaders were accused of receiving bribe. The Supreme Court later upheld the high court's order. The monthlong deadline of the court concluded on Monday (April 17).
The Unlucky 13

The CBI has filed the FIR against Madan Mitra, Mukul Roy, Saugata Roy, Sultan Ahmed, Iqbal Ahmed, Kakoli Ghosh Dastidar, Prasun Banerjee, Suvendu Adhikari, Subrata Mukherjee, Syed Hussain Meerza, Sovan Chatterjee, Firhad Hakim and Apurva Poddar.
The FIR saw the TMC leaders charged under the Prevention of Corruption Act as well as conspiracy. The CBI probed the footage of the Narada sting and the FIR was filed thereafter. The CBI officials said there is prima facie evidence of money being accepted by the TMC leaders using their positions.
An SIT will be formed to investigate the case. The CBI has already questioned Mathew Samuel of Narada News who had given the money during the sting operation. Samuel welcomed the CBI's move, saying the truth should prevail.
Two TMC MPs – Sudip Banerjee and Tapas Pal – are already in the CBI custody for their alleged link in a chit-fund scam which has rocked Bengal's socio-political life in the recent past.
The sting had surfaced in the run-up to the Bengal Assembly elections last year. The Opposition had predicted a loss for the ruling TMC but Banerjee single-handedly guided her party to a massive victory in the elections and the party claimed that the sting was a conspiration to defeat it.