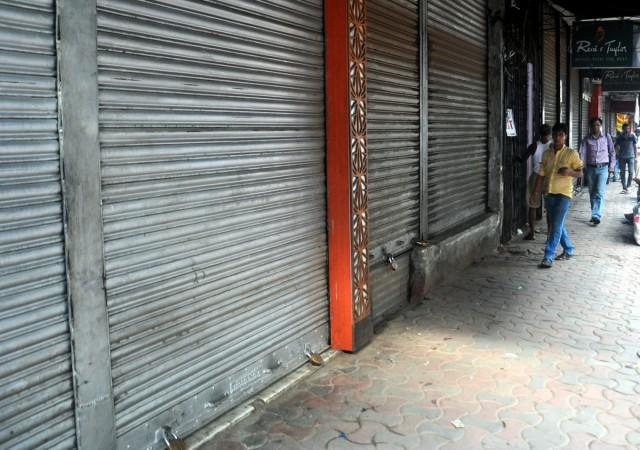 Kannada Chaluvali Vatal Paksha, a pro-Kannada group, has called for a bandh in Karnataka next Thursday, April 12, to counter the ongoing demand of Tamil Nadu to set up the Cauvery Management Board (CMB).
Political activist Vatal Nagaraj called for the bandh Friday, April 5, while protesting against the demands for the early formation of CMB in Attibele near Karnataka-Tamil Nadu border. Nagaraj's pro-Kannada outfit said that the Centre should not give in to the pressure exerted by Tamil Nadu over the CMB issue, PTI reported.
He also slammed Kollywood superstars-turned-politicians Kamal Haasan and Rajinikanth for voicing their opinion on setting up of the CMB. "We will not let the movies of Rajinikanth and Kamal Hassan to be showed in Karnataka. The two film stars should not come to Karnataka under any circumstances," Nagaraj was quoted by as saying by PTI.
In Tamil Nadu, All India Anna Dravida Munnetra Kazhagam leader and Tamil Nadu chief minister K Palaniswami along with other party members had observed a hunger strike in Chennai Tuesday.
Tamil Nadu had also observed a state-wide bandh that was led by opposition party Dravida Munnetra Kazhagam along with its allies Thursday, April 11.
DMK's president MK Stalin had met leaders of Congress, CPI (M) and CPI in Chennai April 1 to receive support for the state-wide bandh. Stalin had also sought help from unions like traders and farmers to unite for the Cauvery water issue.
The bandh had hit normal life in Tamil Nadu as protestors went on the road and blocked traffic. It also affected the Karnataka State Road Transport Corporation as it canceled nearly 211 buses heading toward Tamil Nadu during the bandh. The bus services were resumed in the evening but it reportedly incurred losses of nearly Rs 26.49 lakh, Bangalore Mirror reported.