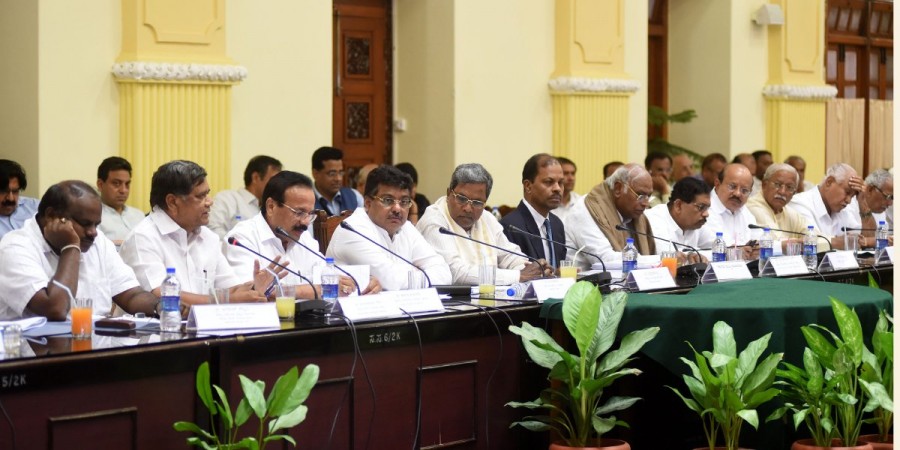 The Cauvery water dispute looked poised to become murkier, with Karnataka Chief Minister Siddaramaiah gearing up for a direct clash with the Supreme Court again by not only not releasing water from the river to Tamil Nadu but also deciding not to send a member to the Cauvery Management Board, as stipulated by the apex court.
Siddaramaiah has also called a joint session of the state legislature — both the legislative assembly and the legislative council — on Monday, in which the further course of action is to be decided. This comes soon after opposition parties like the BJP and JD-S threw their weight behind the chief minister as he continued his defiance of the Supreme Court and its orders.
Tamil Nadu and Karnataka have been fighting over the water share from the Cauvery river for quite some time. The latest developments in the tussle involve the Supreme Court, which had recently ordered Karnataka to release 6,000 cusecs of water daily to Tamil Nadu from October 1 to October 6.
Karnataka has contended that it does not have enough water to share with Tamil Nadu, and has even gone so far as to pass a resolution that empowers Siddaramaiah to limit the use of Cauvery water in the state — specifically for domestic use, like drinking water. This decision meant the state had not released the 6,000 cusecs per day from September 20 to September 27 that the apex court had ordered.
The state had been reprimanded for that stand by the Supreme Court on September 27, and its fresh defiance could land it in more trouble. There could be more problems for Siddaramaiah as well, if the apex court decides to implement President's rule in Karnataka. However, that would only bolster Siddaramaiah's political credit, because he could play the "victim" card even more, project a people-friendly image of his party.