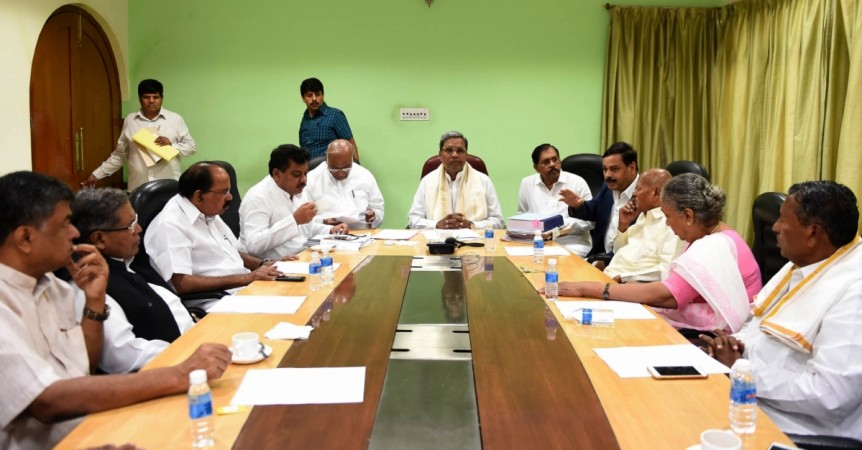 As the pressure on Karnataka government mounts, following the recent verdict from Supreme Court to release 6,000 cusecs of Cauvery River water to Tamil Nadu from October 1 to October 6, the Karnataka government under Chief Minister Siddaramaiah has gone into a huddle.
The Karnataka CM convened an all party meeting on Friday at Vidhana Soudha, where the opposition parties, including the Bharatiya Janata Party and the Janata Dal (Secular) decided not to release any Cauvery River water to Tamil Nadu as per the Supreme Court verdict. It was also decided that the state will not nominate any members to the Cauvery Water Management Board.
The opposition parties and the state government were on the same page regarding the Supreme Court verdict and the nomination of members to the board.
Karnataka state BJP chief B S Yeddyurappa, JDS state chief H D Kumaraswamy, Leader of Opposition in Lok Sabha Mallikarjun Kharge, Minister of Statistics and Programme D V Sadananda Gowda and others advised Siddaramaiah to make plea to the apex court to re-examine its verdict of releasing water for Tamil Nadu.
"We should not obey the Supreme Court order at any cost as it is unimplementable. The House (legislature) decision should be upheld. Government should stick to the decision," the opposition BJP leader in the state assembly, Jagadish Shettar, said.
Meanwhile, former Prime Minister H D Deve Gowda has initiated a hunger strike seeking justice to Karnataka over the Cauvery River water issue.
Karnataka has moved the apex court seeking a review stating that the state does not have enough water for drinking purpose and the court in its decision has not taken cognizance of this matter.
Meanwhile, in an interesting development, Prime Minister Narendra Modi on Friday convened a meeting to discuss the Cauvery River water issue. The meeting was attended by some ministers and officials, where they discussed various options to resolve the matter, PTI reported.
Earlier, the court had criticised Karnataka for "flouting its orders and creating a situation by which the majesty of law is dented" and warned it of the "wrath of law."