The red carpet was rolled out. The gowns and tuxedos were on point, and boy did they all dazzle! And let's not forget the laughs delivered by the Late Show host Stephen Colbert, with his witty and hilarious monologue.
Also read: Stranger Things Season 2: THIS new character will creep you out than any monster
The 69th Primetime Emmy Awards just took place. And, among all the hullabaloo going on about the winners, snubs, and surprises, you might have missed some of the best shows or you want to catch up with some from the long list of nominees.
Hence, here are the best of the TV shows from the list of winners and nominees that you can binge-watch on Netflix.
The Crown
The Crown is the biographical take on the reign of Queen Elizabeth II. Catch the queen's journey in The Crown, and you can take down a point or two on how to get the attitude and language on point. Not only this tale of royals bagged six nominations but John Lithgow took home an Emmy for Outstanding Supporting Actor in a drama series.
Black Mirror
From the very time Black Mirror was released, it captured the fancy of all with its dark and satirical tone, centered on our evolving society and our unbridled dependence upon technology.
Stranger Things
If one has to name a show that captured hearts and imaginations across countries, then Stranger Things would sit right at the top of the list, without any doubt. The genre of sci-fi-horror along with the adorable characters like Eleven will have you hooked and rooting for the children.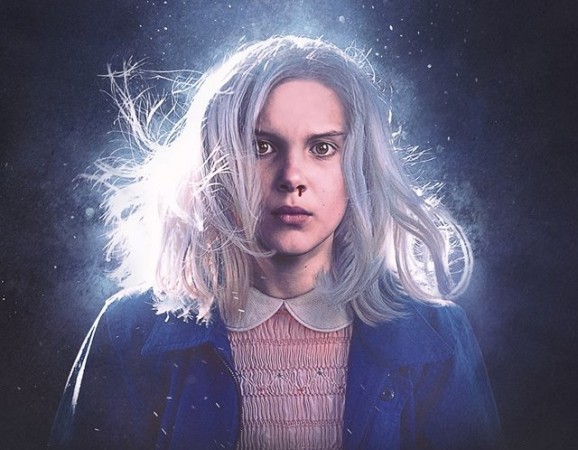 House of Cards
Quite a number of their actions and decisions will make you want to push them into an abyss but there is no one as ambitious as Frank and Claire Underwood. A strong star cast, stellar acting, and the tight riveting script will leave you amazed.
Master of None
Set in New York, around the life of Dev Shah (Aziz Ansari), this comedy explores various themes around friendship, love, and dating. The show has also made history as Lena Waithe became the first African-American woman to win for comedy writing this year.
Better Call Saul
The Emmy-nominated prequel to Breaking Bad follows small-time attorney Jimmy McGill as he transforms into morally challenged lawyer Saul Goodman.
How to Get Away With Murder
One attorney-cum-professor and five students. What could possibly go wrong? For Wes, Connor, Michaela, Laura, and Asher, life has ended the day they started at Middleton University. With more murder, mistress, flashbacks, and fires to tamp – How to Get Away with Murder will keep you hooked.