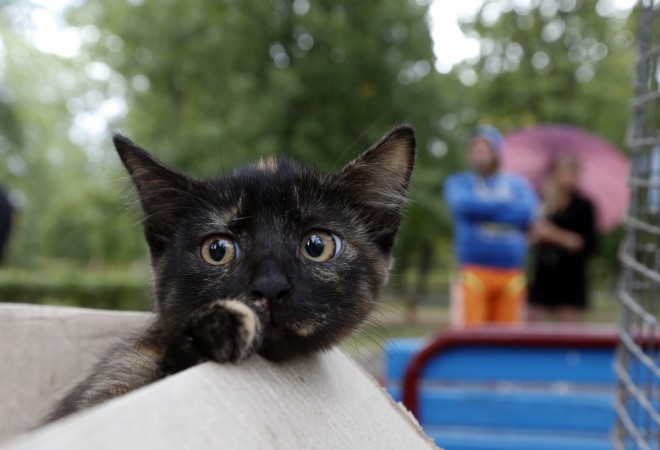 A serial animal-killer is roaming the streets of UK cities, one who already has about 400 victims to his name. His targets are animals like cats, deer, squirrels and foxes, and he kills them in a gruesome way that would make your blood boil. Psychologists believe he might "turn his attention to humans" next.
The Croydon Cat Killer or Cat Ripper, as he is infamously known, waits for half an hour for the blood to coagulate after killing the animals and then mutilates them. He cuts off their paws, tails and heads as well. Veterinarians have stated that the animals had been killed by blunt force trauma and then cut with a knife or shears.
The lack of blood at the scenes make police speculate that the killer takes the corpses to some other place before dismembering them and returns to dump the bodies at the scene of the crime.
The Cat Ripper is now being searched for by a team of 15 Scotland Yard officers. The police force has allocated a major part of its budget to capture the serial killer, having already funded 10 post-mortem examinations on victims at a cost of £7,500.
In his prowling area, which stretches for about 117 miles (188 kilometers) of the M25 motorway around Manchester, Brighton and the Isle of Wight, the ripper is believed to have tempted about 400 animals with treats before beating them to death.
Some of the victims had raw chicken in their stomach, leading authorities to suspect that the killer had lured them with the treat. It is being investigated whether the killings are the work of the same person or a group of people working together.
The Scotland Yard is actively looking for the animal killer after recent attacks at Chigwell, Ilford and Essex, in which two cats were killed. The bodies of 200 victims have been kept in freezers to help with DNA identification when the killer is caught.
The Croydon Cat Killer has led to fear in people after psychologist and profiler Pippa Gregory speculated on a BBC show that the man might soon get "bored of killing animals," choosing to prey on humans instead.
According to her, animal-killers throughout history have often had "dark and deviant sexual fantasies" which made them shift their focus to humans after an animal-killing spree.
Previously, the arrest of a trucker in Northamptonshire had made the police believe they had caught the serial killer, as the trucker was connected to five cats' deaths and dismemberment. Later, they said those crimes are not linked to those in South London.
Police records describe the suspect as a white man in his 40s with brown hair and acne scars on his face. He is suspected to be carrying a headlamp or a torch while going on the hunt. A reward of £10,000 has been announced for anyone who helps catch the killer.