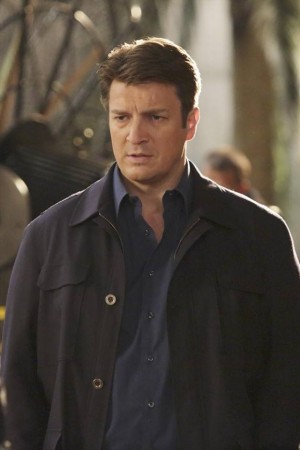 "Castle" Season 7 makes its return on ABC with Richard Castle (Nathan Fillion) taking up a new role in the mid-season premiere episode, which will be telecast on Monday, 12 January, at 10pm.
As per the official synopsis of Episode 11 titled "Castle, P.I.", after being forbidden to work with Kate Beckett (Stana Katic) or the 12th Precinct, Richard obtains a Private Investigator license and shows up unannounced at Beckett's crime scene, hoping to investigate alongside her as a private eye. But things don't go as planned. The viewers will get to watch the two competing with each other to solve the murder case in the upcoming episode of "Castle" Season 7.
When Richard announces that he will be taking up the case, Beckett informs her that he is not allowed to visit the crime scene. "I'm no longer Richard Castle, an ordinary citizen. I'm now Richard Castle, Private Investigator," he informs her in the trailer of mid-season premiere.
However, his wife does not seem to be pleased to work with him. So he tells her that he will be doing a parallel investigation alongside the New York city police.
Meanwhile, the couple will use some unusual tactics, such as bribing the source with drinks and breaking into an office, to prove their ability in investigating the case.
Watch the mid-season premiere episode of "Castle" season 7 on ABC this Monday, 12 January, at 10pm to know more Richard and Beckett.
Here is the trailer for "Castle, P.I.":