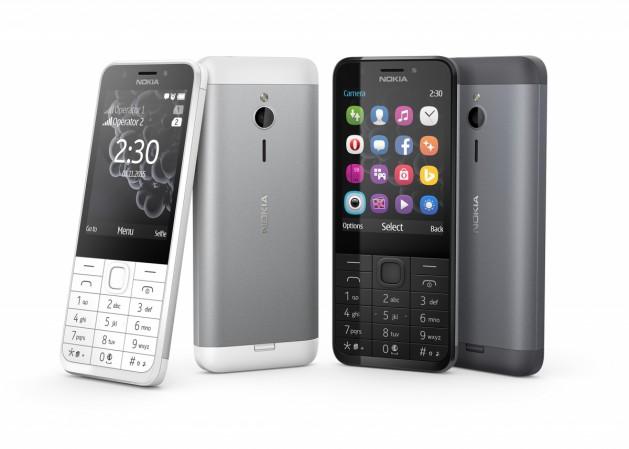 At a time when Indian Prime Minister Narendra Modi's demonetisation move has paved the way for cashless transactions to thrive, critics of this reform are concerned about the reachability of the process to tier-2 cities or rural areas, where people still use feature phones. To address these concerns, the government has come out with a concept called Unstructured Supplementary Service Data (USSD), which makes it possible to carry out mobile banking and cashless transactions by using basic phones without an internet connection.
With the help of USSD, your wireless service provider will offer all vital details on your phone, thus making it easy to carry out mobile banking. This service may turn out to a boon to people residing in rural areas who are not versed with digital wallets such as Paytm. A big advantage here is the fact that it supports all the GSM/CDMA feature phones, and you would not have to download extra apps on your device.
How to carry out mobile banking with USSD on a basic feature phone that does not support internet
Obtain a valid bank account. Then visit your bank branch and sign up to use USSD by registering your phone number. After registration, you will be provided with a Mobile Money Identifier aka MMID, and a valid personal MPIN.
After you get your MMID, you will have the option of using USSD in various regional languages (Kannada, Tamil, Hindi, Punjabi, Telugu, Assamese, Bengali, Marathi, Oriya, Gujarati and Malayalam) apart from English.
After you set your desired language, follow the sub-steps mentioned below:
1) Type *99*# and press dial. A new screen opens where you have to key in the MMID.
2) After Step 1, a set of options is given to you, which represent various services. Make the appropriate selection here. For instance, you can press 1 to get your account balance. If you select this, you will be asked to manually key in your PIN number.
3) In case of fund transfer, by selecting the options above, you can press the IMPS key and then enter the recipient's mobile number, MMID and the amount to be transferred. You would also have to enter the IFS Code of the recipient bank in case the bank is different from yours.
In case of money transfer via USSD, you can send an amount as low as Re 1 up to Rs 5,000 in one transaction. Do remember that money transfer is free only until December 31 2016 after which you will be charged Rs 0.50 for each transaction.
If you wish to do just basic mobile banking, such as balance verification or obtaining mini account statements, you can just type in the following codes on your phone to get the details instantly.
99 41# - State Bank of India
99 42# - Punjab National Bank
99 43# - HDFC Bank
99 44# - ICICI Bank
99 45# - Axis Bank
99 46# - Canara Bank
99 47# - Bank of India
99 48# - Bank of Baroda
99 49# - IDBI Bank
99 50# - Union Bank of India
99 76# - Karnataka Bank
99 69# - IndusInd Bank
99 64# - Vijaya Bank
99 58# - Indian Bank
99 55# - Syndicate Bank
99 59# - Andhra Bank
99 61# - Bank of Maharashtra.