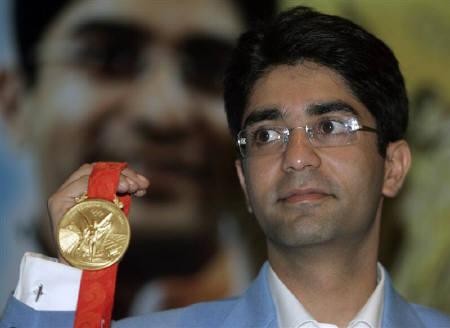 Olympic Gold medallist Abhinav Bindra is in hot water after a car owned by him was involved in an accident in Chandigarh killing two people, Mangat Singh (32) and his son Gursewak Singh (10). The accident occurred in March of this year.
Mangat's Singh's father is seeking a compensation of Rs 70 lakh for the deaths of his son and grandson and has filed a case against him in the Motor Accidents Claim Tribunal (MACT).
Mukhtiar Singh has asked for Rs 50 lakhs for the death of his son and 20 lakhs for his grandson. Singh has filed the claim under Section 166 of the Motor Vehicle Act against Banty, the driver of the vehicle at the time of the accident and Bindra the owner of the car. Singh filed an additional claim against Oriental Insurance Company Limited.
A petition filed by Singh through his advocate C M Attri said that Mangat Singh earned Rs 20,000 as a junk dealer and his grandson was a student studying in class II, reports Indian Express.
The petition further explained that Banty, the driver of the offending vehicle had driven the car at an uncontrollable speed and rear-ended the scooter in which Mangat and Gursewak were riding. Due to the impact of the hit, the scooter was dragged for 100 metres. Mangat Singh died on the spot while his 10-year-old son was rushed to the Government Medical College and Hospital (GMCH), Sector 32. They both were declared dead on arrival.
When contacted by the media, Apjit Bindra, Abhinav Bindra's father said that the gold medallist had sold his car a year before the accident took place. He said, "After the car was sold to the dealer, he had sold it further to the accused person Banty, whom we do not know. We have all the sale deed documents of the car and we have nothing to do with the accident."
The accused, Banty was arrested shortly after the accident and is currently facing a trial at JMIC court at district courts in Mohali. He was booked under sections 279, 304 A and 427 of the Indian Penal Code.