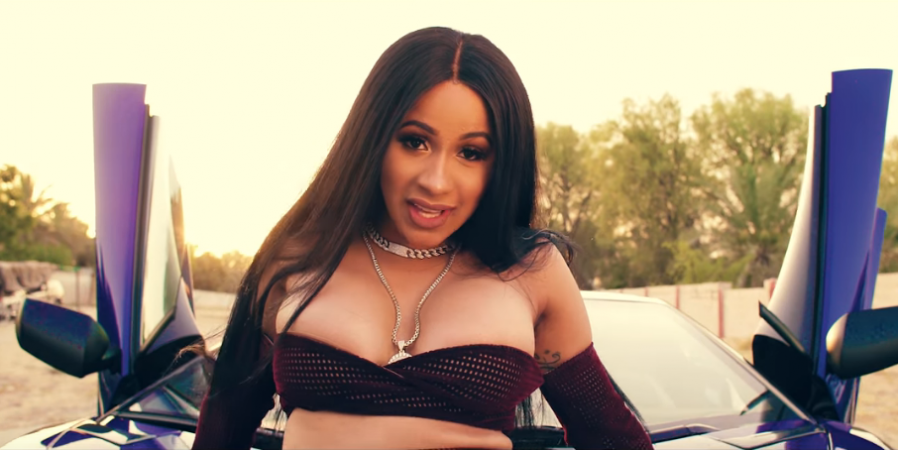 Gather around, because the spicy details of Cardi B's forthcoming wedding have finally arrived!
Cardi, 25, hit to fame with her debut single Bodak Yellow reaching number one and reigning for being the feminist anthem of the year. Naturally, she was all over the news for that and multiple artists showered her with congratulations.
But that isn't the only reason why she has been all over the news. Recently, Cardi got engaged to her rapper beau, Offset, 25, and more than her fans, she herself hasn't been able to show off the engagement ring and talk about her wedding plans.
Also read: Cardi B has a Cinderella moment: Did it steal Rihanna's thunder?
And the plans are nothing short of big. Cardi spilled the details in an interview with New York magazine, saying, "The world is not ready for it." Just like they weren't ready for the much gushed over sudden, on-stage proposal that Offset had surprised Cardi with.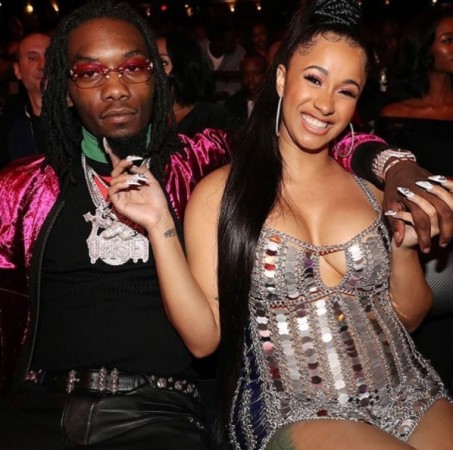 "Everybody got to be wearing red," she mentioned. "And my bridesmaids are gonna be wearing suits, what's good." The couple began dating just earlier this year and have been quite hushed up about their relationship until much later.
Explains why the reactions of both Cardi and fans alike, were such phenomenal when the Migos rapper proposed to her at Power 99's Powerhouse concert in Philadelphia, in front of a full-blown crowd.
From the setting to the surprise and the ring – everything has been perfect for Cardi and the singer hasn't been able to stop babbling about the beautiful pear-shaped diamond on her social media accounts either. Cardi had taken to Instagram right away to flaunt the dazzling rock to the cameras.
Holding up the ring for the perfect engagement announcement snap, Cardi wrote on Instagram: "Jesus Christ I'm so emotional, @offsetyrn I loveee you so much. Thank you for seeing the potential in me since you met me. For giving me advice molding me and loving me.
"You're such an amazing man to me your family, friends, kids and you are extremely talented. I can't wait to spend FOREVAAAA with you . Lets make a lot shmoney and love together."
Her wedding plans weren't the only thing Cardi spoke about intensively. She also shared with the New York magazine her views on being labelled as a 'feminist' icon. Surprisingly enough, Cardi doesn't believe those labels apply to her. And she reasoned it out too.
Despite "Bodak Yellow" having been considered the latest anthem for women empowerment, Cardi says, "You know what? I'm not even gonna consider myself nothing. Here's the thing that bitches got me f***ed up when it comes to that word. People think that being a feminist is a bitch that, like, went to school."
And sure enough, like her bluntly honest self, Cardi didn't refrain from bashing the hypocrisy. "They wear skirts all the way to their mothef***ing ankles like a goddamn First Lady," she continued. "That's not being a feminist. Being a feminist is being equal to do what a man does."