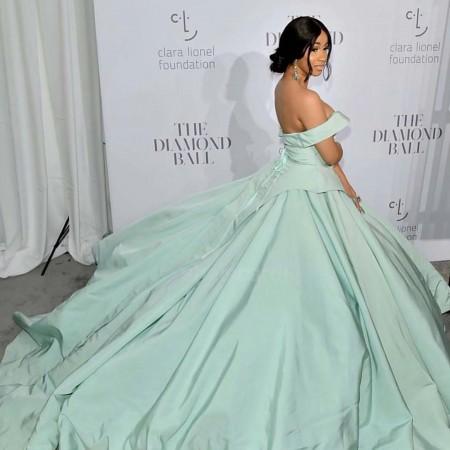 Cardi B has evolved into multiple things this year. From becoming the first female rapper to have a number one track to being bluntly honest, Cardi has undergone the big evolution, and now she's a princess too!
Also read: Is Cardi B ready to start a family with Offset?
The Bodak Yellow singer graced the red carpet at Rihanna's 2017 Diamond Ball earlier this month and it took people by storm. Right after a week at the New Your Fashion Week, she took the chance to appear at the event in a classic pale green Cinderella dress.
While Rihanna adorned a low-cut neckline black dress with a tiered front and a trail creating the perfect mix between bad girl and sophisticated princess, Cardi plunged deep into the full-blown princess aura.
Social media has been buzzing nonstop about her gorgeous gown, which was clearly the centre of attention. As it was the only outfit paralleling Rihanna's, people haven't hesitated to speculate if Cardi was trying to steal Rihanna's thunder.
The hip-hop artist, whose real name is Belcalis Almanzar, flaunted a Christian Siriano gown with a massive tulle underlay. Presumably, it drew all that attention because it also needed four helpers to carry, position and settle right for the camera.
As is clear, the beauty memo for both RiRi and Cardi was flawless and fierce. They radiated an aura of royalty with skin glowing, hair slightly wavy and nails encrusted with diamonds, as in case of Cardi. But the fact that Rihanna didn't choose to take pictures with the chart-topping musician didn't go unnoticed either. Even Beyonce and Jay Z shot Cardi side-eyes throughout the event.
As fans believe, the Diamond Ball's main purpose was to focus on the underprivileged and the benefit the foundation was proving. Cardi arriving in that Cidarella-esque aura not only took a lot of attention from the purpose of the event, but also went totally against the casual theme for the night.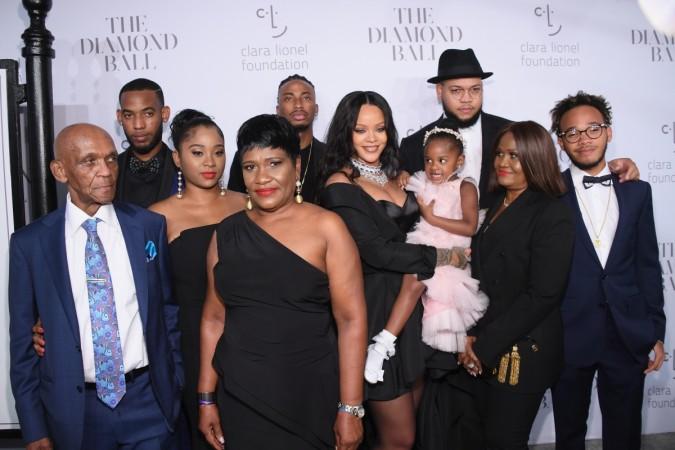 Known to be cocky and always ever-so-bluntly authentic, maybe Cardi was just relishing her time as a princess. Despite not being offered to take photos with the host, Cardi later posted a stock photo of Rihanna on her Instagram, thanking her for the event.
Stars like Beyonce, Martha Hunt and Petra Nemcova sported sleek silk aesthetics, while both Rihanna and Cardi went for the more glamorous looks.
This isn't the only time Cardi has dressed over the top for an event though. The 24-year-old rapper had worn bejewelled Saint Laurent boots to the MTV VMAs.
Whether Rihanna has cut her off for stealing the Ball's thunder or not is still confusing. But fans and followers are clearly adoring Cardi finally getting her princess moment and there's no end to her slaying!
Catch her chart-topping track Bodak Yellow here if you're still confused about the hype around Cardi.