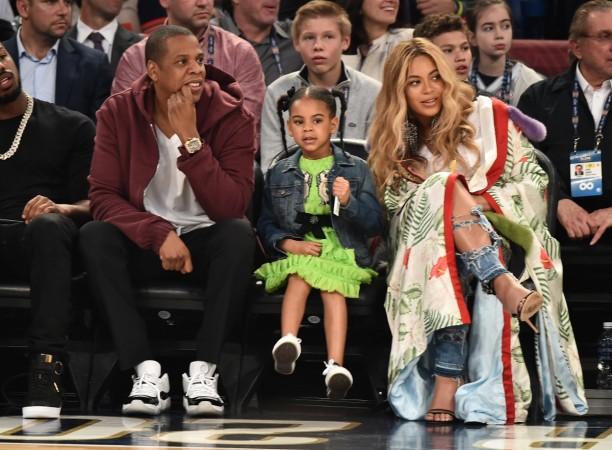 Wearing those hot pink pants matched with a blue printed shirt and a chic handbag, Beyonce proved once again why she is the Queen. Flaunting her toned body weeks after she delivered her twins – Sir and Rumi, Beyonce is treating fans with her unbeatable fashion statements.
While fans love her avatar, they noticed something odd. In between those flashy pants and that stylish pair of sunglasses, E! News and Beyonce fans noticed that Beyonce might've just hinted that all is not good between her and Jay Z.
Also Read: From Beyonce to Kardashians: Here's how celebrities are trying to help Hurricane Harvey victims
Posting a series of #OOTD posts on Instagram, Beyonce posted a video collage of her ensemble. Focusing on each element of her outfit, there were two pictures that featured her sling bag and her huge ring. It was when fans saw those photos, they noticed that she inked over the matching IV wedding tattoo she got with Jay Z. The tattoo seems to feature a strikethrough on the tattoo, raising a number of eyebrows online.
Beyonce and Jay Z got married on April 4, 2008, and to commemorate the important milestone, the couple got matching "IV" tattoos on their ring figure. The number four has been a crucial part in couple's life otherwise as well. Beyonce's fourth album was called 4 and Jay-Z recent release is titled 4.44. The couple's respective birthdays also fall on fourth of the month.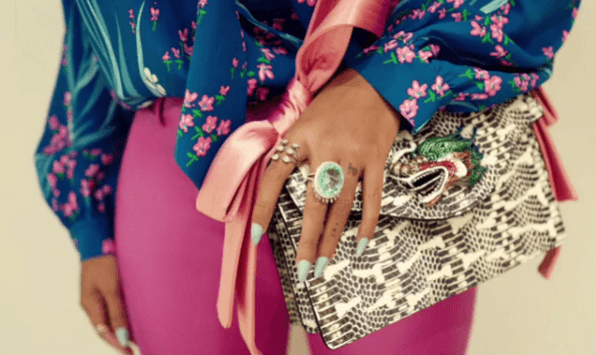 Is there trouble in paradise? For a long time now, there have been reports speculating that the couple could be headed for a split. Beyonce had announced her pregnancy when such rumours caught fire last year. Now, with the strikethrough tattoo featuring on her Instagram, tabloids would begin speculating that the couple could be headed for a divorce again.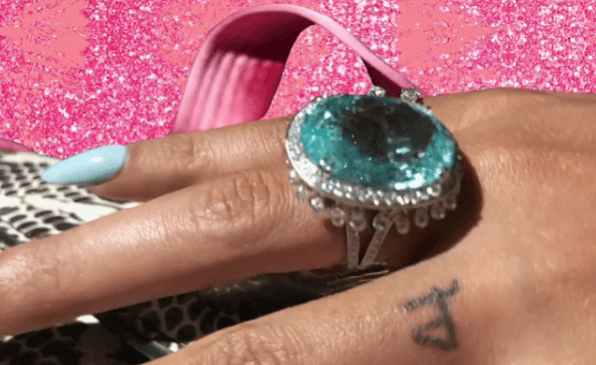 But before you jump to conclusions and begin speculating, sources of E! confirm that Beyonce and Jay Z are happy and connected. "The couple is in the best place they have ever been in their marriage," the site writes. The couple has been spotted spending time together and they clearly look happy together.
So, what's the deal with the tattoo? It is for Beyonce to explain.