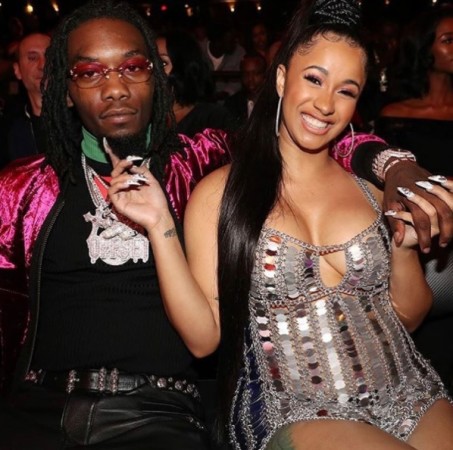 Cardi B and Offset finally reunited in Puerto Rico. And, while fans might have imagined a heartfelt and romantic reconciliation, Cardi B admitted that they got back together for purely carnal reasons.
In an Instagram video, the rapper, who was seen on a jet ski with her estranged husband, revealed the reason why she reunited with Offset. "I just had to get f***ed. That's all," Cardi admitted.
Meanwhile, in a report by Hollywood Life, we hear that Cardi's team was very excited to see the rappers come together. "Cardi's inner circle is happy that she has softened towards Offset," a source revealed to Hollywood Life.
"The hope among Cardi's team is that this reunion will stick. Everyone knows how much Cardi and Offset love each other, no one wants them to divorce."
Another insider went on to explain their strong chemistry that simply cannot keep them apart. "Cardi could not stay away from Offset. They have undeniable chemistry and she really missed him a lot. Offset has been calling, texting and hitting Cardi up constantly, all day, every day, begging for her to take him back. She felt bad that he was trying so hard, asking for forgiveness. But things are still very much in limbo. While it feels good for Cardi to be back in his arms, for the holiday with her small family together, Cardi has not made any major decisions to take him back for good."
Cardi B and Offset split earlier this year when cheating allegations arose against Offset. A video of his alleged mistress confessing to their affair and apologizing to Cardi also surfaced which added fuel to the fire. In a social media post, Offset begged for Cardi's forgiveness.
"I only got one birthday wish and that's to get my wife back Cardi. We're going through a lot of things right now, a lot of things in the media. I want to apologize to you Cardi. I embarrassed you. I made you go crazy," he said in the video message.
Trouble in paradise had begun when rumours started to swirl that Offset was cheating on Cardi with Instagram model Summer Bunni. Bunni made an IG statement, "I will always be woman enough to admit when I'm wrong, and in this situation I was. Seeing another woman's pain does not bring me joy, nor do I think it's funny," after Cardi announced the split.