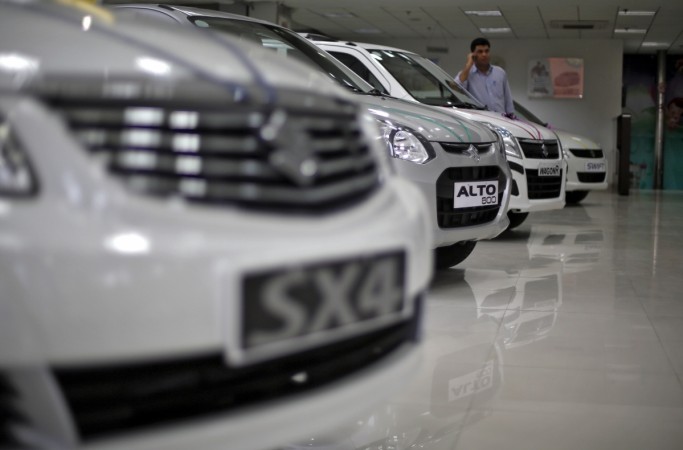 Passenger car sales declined slightly to 1,68,303 units in January from1,69,527 units sold in the same month a year earlier, posting the first monthly fall in nearly 15 months.
Posting a growth for the 14th consecutive month, car sales in the country went by 12.87 percent in December last year, as discounts by auto makers boosted sales in the month.
However, motorcycle sales rose marginally to 8,72,325 units in January as against 8,68,505 units recorded in the corresponding month in 2015, data released by the Society of Indian Automobile Manufacturers (SIAM) showed.
According to the SIAM data, total two-wheeler sales in the country increased by 2.63 percent to 13,62,881 units last month.
Sales of commercial vehicles surged 17.53 percent to 61,683 units in January.
Total vehicles sales in the country posted 3.03 percent increase to 17,00,257 units compared to 16,50,227 units in January 2015, SIAM said.
Meanwhile, domestic automakers have projected FY17 sales to grow at the fastest pace in six years, mainly driven by rise in demand from rural consumers and an increase in sales in cars and sport utility vehicles, Bloomberg reported.
Vishnu Mathur, director general of SIAM, expects sales to grow by 12 percent in the next financial year starting April compared to an estimated 8 percent in 2015-2016.
"Agricultural growth depends on the monsoon, and chances are that next monsoon will be better," Mathur said. "With that there will be an improvement in the purchasing power and income levels."
Earlier this month, Maruti Suzuki, India's largest car maker, had said that its domestic car sales rose to 1,06,383 units in January as against 1,05,559 units sold in the same month in 2015.
The company had attributed the tepid growth in domestic sales to "lesser number of working days in January 2016" that "impacted overall production and dispatch."
Korean car maker Hyundai witnessed a growth in car sales by 9.3 percent in January, compared to 34,780 units sold in January 2015.
Renault India said its January domestic car sales grew 151% to 8,031 units in January 2016, up from 3,203 units in the corresponding month last year.