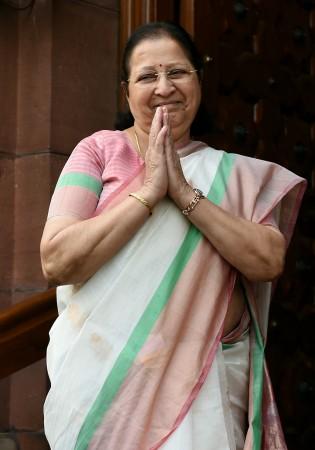 In the wake of the Bharat Bandh on Thursday, September 6, the Lok Sabha speaker Sumitra Mahajan said that all political parties must come together to address the issue.
The Bharat Bandh was called by several small upper caste groups to protest some amendments to the SC/ST (Prevention of Atrocities) Act made in August as well as the reservation for the SC/ST community. There were protests in parts of Madhya Pradesh, Bihar, and Uttar Pradesh.
What were the upper castes protesting about?
The upper caste community's main problem was the reservation for the SC/ST in state government jobs. A recent ruling stated that the SC/ST community was eligible for reservations in government jobs in their home state.
However, a clause in the law said that if members of the SC/ST community were to migrate to another state in search of employment, they were not eligible for reservations in government jobs. The upper caste, during the protests, urged the Supreme Court and the Central Government to have reservations according to economic status and not social status.
There is another reason the upper caste was protesting the central government's decision to bring back a provision in the SC/ST (Protection against Atrocities) Act in August. Earlier, the police couldn't arrest anyone who acted or spoke against the SC/ST community without a preliminary inquiry. The new amendment in August said that the arresting officer could use his discretion to arrest without a preliminary inquiry.
Upper caste groups like the Karni Sena and Savarn Pichda Varg Adhikari Karmchari Sangathan (SAPAKS). The latter organised the bandh.
What did the Lok Sabha speaker say about the issue?
The Lok Sabha speaker said that the issue should not be politicised since all the political parties voted in favour of keeping the original structure of the Act.
She drew parallels to giving reservations to the SC/ST community to giving some chocolate to a child.
"Suppose if I give a big chocolate to my son and I later realise that it is not good for him to have so much of it at one go, one will try to take back the chocolate from the child. But you cannot take it as he will get angry and start crying," the Lok Sabha speaker told, according to NDTV.
She went on to say, "But some sensible person can make the child understand and take back the chocolate from him...If anybody immediately tries to snatch anything given to a person, there may be an explosion."
She then went on to stress the importance of having a discussion regarding the issue and explaining it to the people in order to reduce crimes and 'atrocities against the deprived castes'.