The rising air pollution in major cities across India is an alarming concern, resulting in serious health issues. The air pollution levels in India are some of the highest in the world and a recent report revealed 11 out of 12 most polluted cities were in India, WHO pointed out. With such health risks out there, individuals must take precautions and contribute to a healthy environment.
Using public transport, fighting for stringent anti-pollution laws, planting and preserving trees and installing an air purifier at home and office. As we see the demand for air purifiers, a lot of companies such as Xiaomi have stepped forward to offer affordable options. However, if you cannot afford an air purifier, Xiaomi has an even cheaper alternative.
Even if you have an air purifier at home and office, it won't protect you outdoors. Since stepping out is part of everyone's daily routine, it is important to stay protected. For that purpose alone, Xiaomi has launched an affordable anti-pollution mask to protect Indians no matter where they are.
The Mi AirPOP PM2.5 anti-pollution mask comes in a pair and costs Rs 249. They are available on Mi.com without any flash sale. The affordable pricing paired with some advanced features integrated within the mask makes it a perfect buy.
According to Xiaomi's official website, Mi AirPOP mask comes with 99 percent PM2.5 protection, four-layer filtration, advanced air circulation vent and a soft and comfortable fit. The soft fabric with 3D design gives a smooth and comfortable fit, allowing users to wear it every day. The mask's design also prevents fog accumulation on eyeglass, which is a major pain point for those who wear spectacles.
The 4-layer protection prevents different types of air pollutants from reaching you, including seasonal haze, dust storms, cold and flu pathogens, allergenic pollen, grease, smoke, exhaust and contaminants. The mask's sturdy design and effective anti-pollution control can keep you protected from air pollution for 15 hours straight.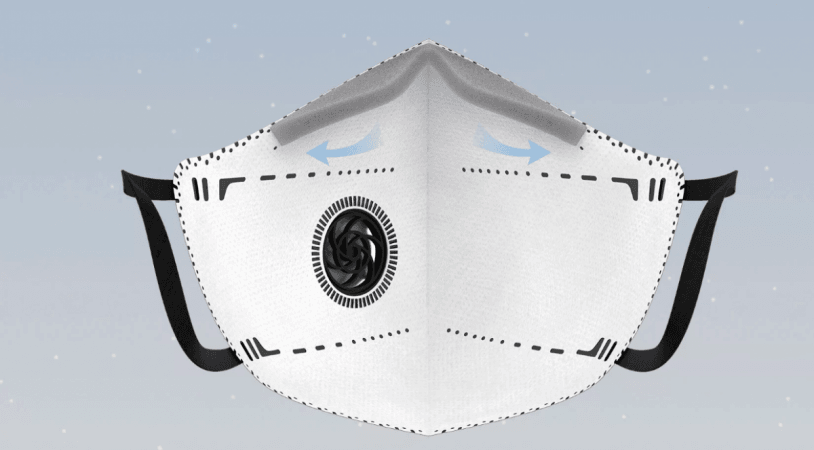 With average use of 2 hours a day, a pack of two can last you a whole month, which would effectively cost Rs 20 a day. It is worth noting that the mask shouldn't be washed and comes in a single colour and size. The adjustable ear straps hold the mask tightly covering your face.