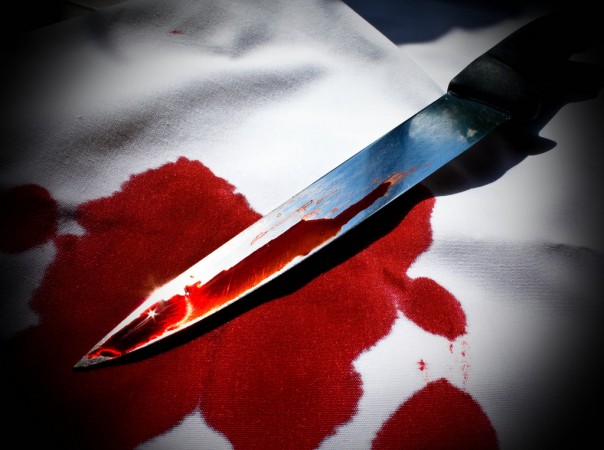 A case of rape, murder and cannibalism has shocked Brazil. A gang of five people in Brazil raped a woman, ripped and ate her body parts, killed her and her husband after raiding their home, according to reports.
Police believe that Cristina Amaral, 44, was brutally tortured in front of her husband Juvenal, 57, in their home in Camacari city, State of Bahia. On January 9, the couple's mutilated bodies were discovered in a shallow grave in the back garden of their home.
Also Read: Humanity will disappear in nearly 3 years if it resorts to cannibalism, study reveals
Authorities believe Juvenal was beaten and forced to watch as his wife was raped by the gang in front of him. Reports also suggest that the gang held the couple hostage for at least 24 hours before torturing them.
Detective Maria Tereza Santos, head of the homicide division, said she believes the gang might have practised cannibalism.
"Internal organs, including the ovaries and fallopian tubes, had been ripped out of the female's body and other body parts are missing. There is no indication of where these organs are," Santos said, according to Mail Online.
"We found that soft tissue had been deliberately cut and sliced from the bones of the victims. We are also investigating whether consumption took place while the victims were still alive."
"Forensic experts have not conclusively proved the accused ate parts of their victims, but the evidence is pointing to this fact."
According to cops, one of the suspect' grandmother informed him about the couple winning compensation claim of 70,000 reais (£15,000). The attacker was reportedly aware of the couple's routine, as his grandmother worked as a cleaner at their place.
"We believe Cristina was sexually abused and raped while her husband was forced to watch. The victim's arm was amputated while she was alive, and they ripped out her ovaries and fallopian tubes. These body parts are still missing," Santos said.
"Her husband was also viciously tortured. The killers allegedly sliced open his back with a knife while he was alive. The suspects confessed that they hung their victims before they died and beheaded the wife."
Police have arrested five people – Daniel Santos Neves, 29, Carlos Alberto Neres, 25, and three teenagers aged 13, 14 and 16 – after receiving a tip-off.
All the five suspects have been charged with rape, murder, robbery, illegal possession of weapons and suspected cannibalism.