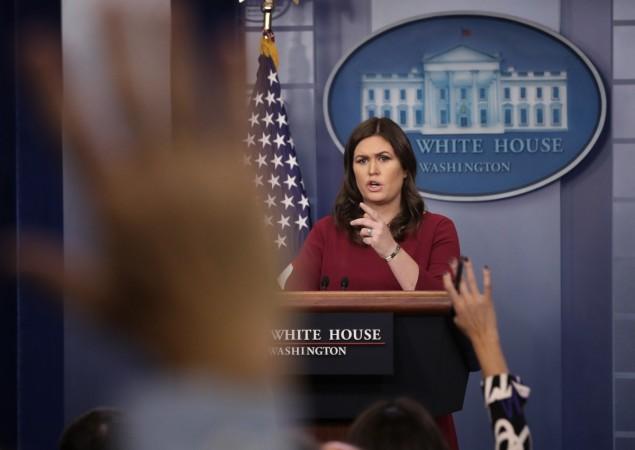 The White House said on Monday that Canada's decision to enact tariffs on C$16.6 billion ($12.63 billion) worth of American goods in retaliation for U.S. tariffs on imports of Canadian steel and aluminum would not help its economy.
"Escalating tariffs against the United States does nothing to help Canada. It only hurts American workers," White House spokeswoman Sarah Sanders told a media briefing when asked about Canada's action.
The retaliatory tariffs unveiled by Canadian Foreign Minister Chrystia Freeland on Friday mostly target U.S. steel and aluminum products, but also hit consumer food products, such as coffee, ketchup and whiskey.
Canadian officials said the measures were designed in part to pressure Trump by focusing on goods from states where his political allies hold sway.
"We've been very nice to Canada for many years, and they've taken advantage of that - particularly advantage of our farmers," Sanders said. "The president is working to fix the broken system, and he's going to continue pushing for that."
[ Source- Reuters]