Reliance Jio's entry to the Indian telecom sector welcomed an unparalleled change in the long-stagnant industry. The new telco led and funded by billionaire Mukesh Ambani's Reliance Industries Limited forced the hand of existing telcos into making high-speed mobile internet and voice calls ultra-affordable.
Started off as a free service, Jio 4G started paid tariffs in April, which was still better than what other telcos offered. Network connectivity issues and data speeds haunted Jio, but its growth continued at an incredible pace despite the shortcomings.
By adding 100 million subscribers in just 170 days since launch, Reliance Jio had become the world's fastest growing technology company. Jio's network stood strong with 125 million users, with more than 100 million users paying for the services under Jio Prime Membership programme.
The company's growth has slowed down as compared to the days of its inception. But it is still faster than any other operating telecom company in India.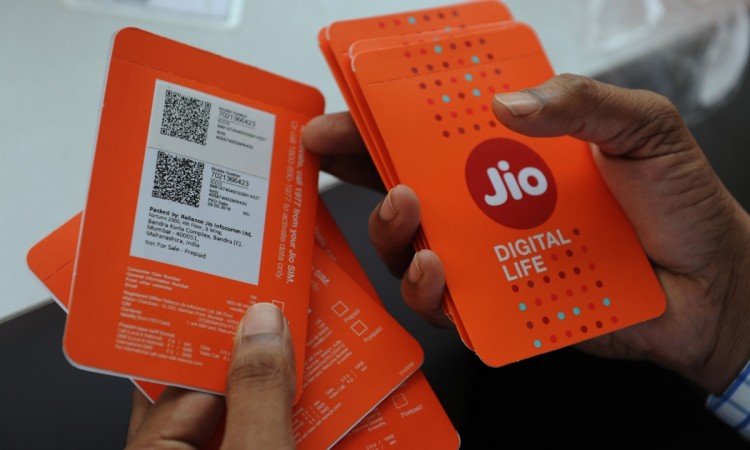 According to the latest report by the Telecom Regulatory Authority of India (TRAI), Reliance Jio added more subscribers than Airtel and Vodafone combined in the month of June. The telecom regulator's report revealed that Jio added more than 6 million users in June, as opposed to Airtel's 2 million and Vodafone's less than a million users.
Jio still has a long way to go
Reliance Jio's journey to the top is still a distant one. Despite strong additions every month, Airtel is still the top contender in the race with 23.65 percent market share, which is followed by Vodafone's 17.86 percent and Idea's 16.54 percent as of June 2017.
At 10.39 percent, Reliance Jio stands fourth in the race, which is an achievement in itself considering the telco has joined the race less than a year ago. At the current progress rate, Jio is poised to achieve dominance soon.
Disruptive plans with low-cost 4G data rates and free voice calls make Jio impossible to ignore. Jio's tariffs are the best in the country, even though Airtel and other telcos come close to match the offers.
Jio's trump card
Reliance Jio showed a strong hand of cards and took over the deck with unmatched 4G data and voice offers, but the telco finally revealed its trump card that will aid in its victory against rivals Airtel, Vodafone and Idea. Reliance Jio launched JioPhone to address the majority of the population, which is still alien to mobile internet.
JioPhone was launched as a feasible alternative to traditional feature phones that lack advanced internet capabilities. With JioPhone and suitable plans starting at Rs. 153, Reliance Jio is potentially targeting 50 crore Indians who still use feature phones.
Reliance Jio is looking at the bigger picture here by offering JioPhone for free (with a refundable deposit of Rs. 1,500), which other telcos failed to notice. Jio is tapping the largely untapped market with JioPhone and it is bound to add millions over the next few months.
JioPhone will be available starting September, so it's safe to assume that the telco will celebrate its first year anniversary with a remarkable milestone to define the company's successful future. Incumbents have every reason to worry, but reports are already suggesting that similar actions are being deployed by Jio's rivals.