Apple HomePod is the iPhone maker's response to Google Home and Amazon Echo smart speakers but on a premium range. It was launched in select markets, including the US, UK, and Australia in February, with no sight of plans to launch in India anytime soon.
But, would you have bought the smart speaker if launched in India at a price of $349, which roughly translates to Rs 22,000, when there are alternatives available for half that price? If the answer is probably not, you're not alone.
HomePod's lackluster sales have been making the headlines recently. First Bloomberg and now China Times is reporting that HomePod's lower-than-expected sales have forced Apple to reduce the shipment forecasts from 500,000 per month in Q1 to 200,000 or less per month in the second quarter.
The publication further claimed that Apple might lower its shipment forecast for 2018. But as MacRumors pointed out that it is naive to interpret single data points from the supply chain as Apple follows a multi-vendor policy to source components and assemble its products.
"The supply chain is very complex and we have multiple sources for things. Yields can vary, supplier performance can vary. There is an inordinate long list of things that can make any single data point not a great proxy for what is going on," Apple CEO Tim Cook said during the company's first quarterly earnings call in 2013.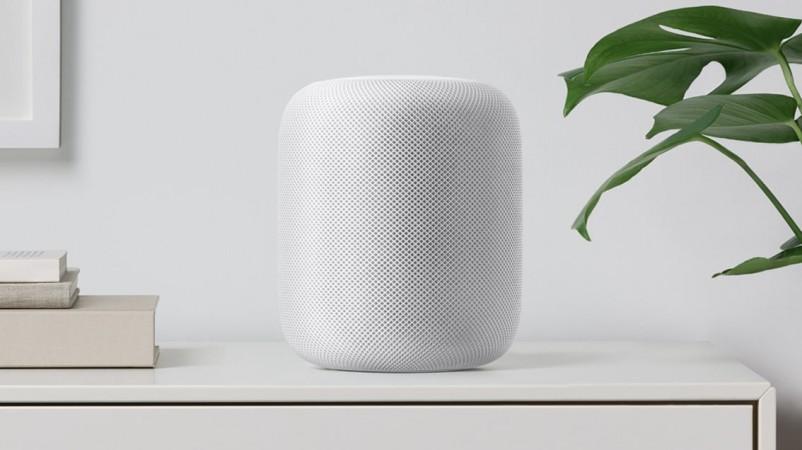 In this case, China Times is basing its claim after gathering information from Inventec and other smaller suppliers. The HomePod order cuts in the aforementioned sources could mean Apple is simply diversifying the production, and these vendors were affected by the cuts. But it doesn't fully justify that Apple HomePod is a hot-seller in its space.
According to Slice Intelligence, HomePod acquired 10 percent of the smart speaker market in the first 10 weeks of sales, leaving the majority 73 percent for Amazon Echo speakers and 14 percent to Google Home. Bloomberg had learned from Apple store workers that HomePod inventory had been piling up as some locations are selling fewer than 10 HomePods a day.
If we have to assess the reason behind slow sales of HomePod as compared to its rivals, it's safe to say that the geographical limitations, obnoxiously high price tag and Siri's performance against rivals Alexa and Google Assistant make the list in the same order.
Can Apple change the course of winds in its favor?
Smart speakers are popular internationally and thanks to Amazon Echo's popularity, people are open to exploring the new avenues. But, the difference of nearly $200 between HomePod and Echo speakers isn't quite convincing for first-time buyers.
Apple could certainly make things work if the HomePod's price is adjusted reasonably. Or at least if the rumors about a cheaper HomePod pans out, Apple could be leading the charts or at least giving stringent competition to its rivals in no time.
As for Siri's capabilities, Apple is doing everything to make its AI assistant better. In fact, it recently hired Google AI chief John Giannandrea in an effort to boost its AI and make Siri smarter to better compete with rivals. With such efforts in place, Siri on HomePod is bound to get smarter and better.
Give it time, and HomePod will grow favorite among shoppers. Not every Apple product hits success out of the gate, and take Apple Watch reference here, which slowly outgrew most wearables and it is now the top-selling smartwatch in the market.
Timing, improvement and preferably a cheaper HomePod, as rumors hinted recently, can certainly turn things in favor of Apple.