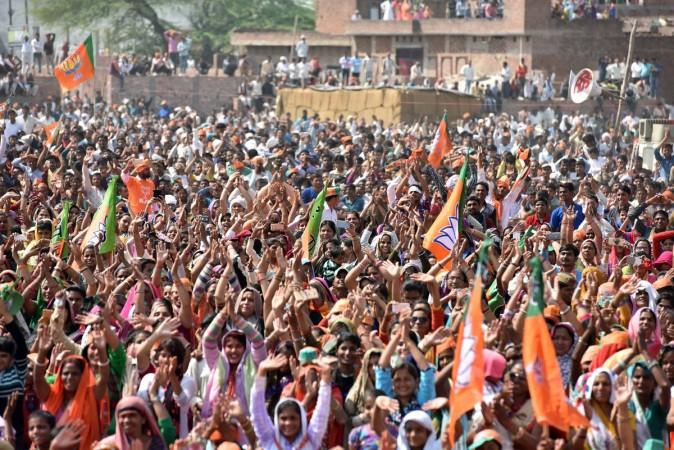 At a time when the Bharatiya Janata Party is trying all sort of things to strengthen its grip on West Bengal, a state where it has largely been a fringe player, showing some potential to dig deep only in recent years, an innovative move by a local party leader has left his seniors uneasy.
Panchanan Jana, a BJP leader from Bengal's East Midnapore district, has come up with the following idea: Give him a telephone call if you want to be nominated as a BJP candidate in the panchayat elections in the state scheduled to take place next year. According to Jana, a member of the Bharatiya Janata Kishan Morcha – the BJP's farmers' wing – if the party could garner a great success by expanding its membership by means of missed calls, why can't it select candidates through phone conversations?
"People up in the ranks don't do anything and don't allow anybody else to do either"
When International Business Times, India, contacted Jana, he said: "Some people don't want to let that happen. They just sit idle and do nothing and don't allow others to do anything either. I am a dedicated party worker and will do what it takes for the BJP to grow in Bengal. We need people who have strong grassroots acceptability if we want to be a formidable force by the time of the next Lok Sabha election."
According to Jana, fielding hardworking cadre as the party's candidates in local elections will give the BJP the boost it requires to give a fight to a powerful opponent like the Trinamool Congress. Though the district leadership of the BJP has not approved his idea, Jana is in no mood to retreat. When asked about the instruction to him to pull down the banners that mention his phone number, inviting calls for becoming candidates, Jana said he would not do any such thing.
"Each day, I am getting 300 calls from all districts of the state. I am using another sim for my personal communication and have been using this number only to take calls from people who want election nomination. Can you imagine how much potential we have at the grassroots?," Jana told IBT, India, adding that the able candidates will be picked only after a proper screening procedure. He said he has advised the callers to get in touch with the leaders in charge of their areas and do the needful.
Jana added that the personal assistant of state BJP president Dilip Ghosh spoke to him on the matter, and assured him that it will be looked into.