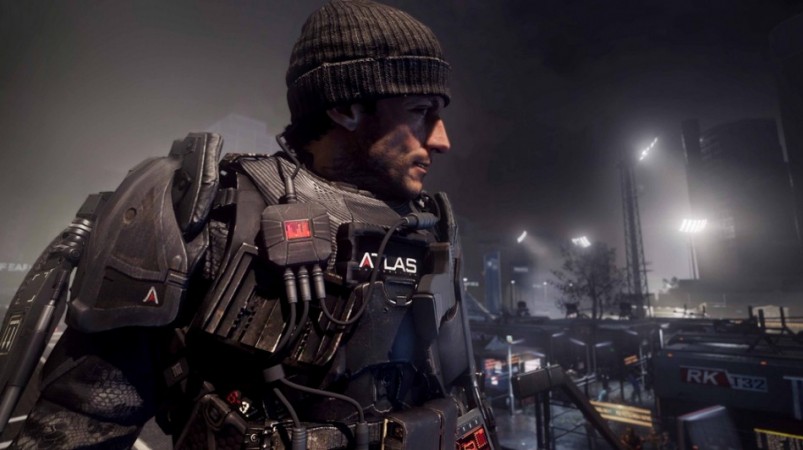 The new trailer for Call of Duty Advanced Warfare from developer Sledgehammer Games has revealed some of the new weapons for this upcoming FPS video game.
The trailer features these new weapons:
Conventional medium range rifle
Long range rifle with iron sights
Lynx rifle with a scope
Rocket launcher based on MAWS
SMG
PDW pistol
ARX rifle
The exoskeletons featured in the trailer include:
Shiny and flashy gold coloured exoskeleton
Blue with gold trimmed exoskeleton
It was reported by Gameranx that Advanced Warfare is likely to have colour customisations in the multiplayer mode for exoskeletons. Exoskeletons provide players with superhuman abilities. This, according to the developer, is the answer for players who wanted to too see innovation in the series.
"We had heard loud and clear from fans that they wanted change, they wanted innovation; that we needed to bring something new to Call of Duty. And change is scary sometimes, right? I can't say everybody thought it was the right idea on day one, but I'm pretty sure most people think it's the right idea today," said Michael Condrey, co-founder of Sledgehammer Games, in an interview with GameSpot.
"Three years ago, the exo wasn't in the mind's eye of the public like it is today. You think about it now; it's films like Elysium and Edge of Tomorrow and Oblivion; and you see it all over the news of the military adopting it and healthcare. So everyone's talking about the exo. But three years ago, it was a big step," he added.
Condrey further revealed that the game had originally started its development in 2011 and, during that time, there was no idea of the inclusion of exoskeletons.
Previously, the developer had displayed that the game will have two game modes:
Donimation
Search and Destroy
The developer has also revealed one of the characters in the game's single player - Cormach. Cormach can also be selected for playing in multiplayer. It is not yet known if the developer will make all the characters from the single player playable in the multiplayer.
Release Date
Call of Duty Advanced Warfare is scheduled for release on 4 November for PC, PlayStation 3, PlayStation 4, Xbox 360, and Xbox One. The developer has also confirmed that there will be no Wii U version of the game.
(YouTube courtesy: Unknown Player)